Amana PTAC manual including information on how to perform proper installation and service instructions on PTAC (Packaged Terminal Air Conditioners) units can be found below. For home owners, this manual is usually used to troubleshoot any issues and DIY light repair. Please read carefully what is contained in this Amana PTAC manual that might save you from the high cost of service.
PTAC units provide homeowners powerful control with a lot of features and benefits such as digital control panels and heat pumps. Amana PTAC units make it easy for homeowners to adjust their room temperature to their choice. Whether you are in the hotel or hospitality industry, Amana brand PTAC are designed to ease your business with plain & simple product durability and advanced energy management features.
Top selling Amana PTAC units:
Amana 15000 BTU PTAC Air Conditioner with Heat Pump
Amana 12000 BTU Class PTAC Air Conditioner with Heat Pump
Amana 9000 BTU PTAC Air Conditioner with Heat Pump
Pride and workmanship go into every Amana PTAC product to provide every customers with high quality products. It is possible, however, that during its lifetime the unit may require maintenance and service. This is one of the reasons for the importance of the manuals book.
Amana PTAC Installation Manual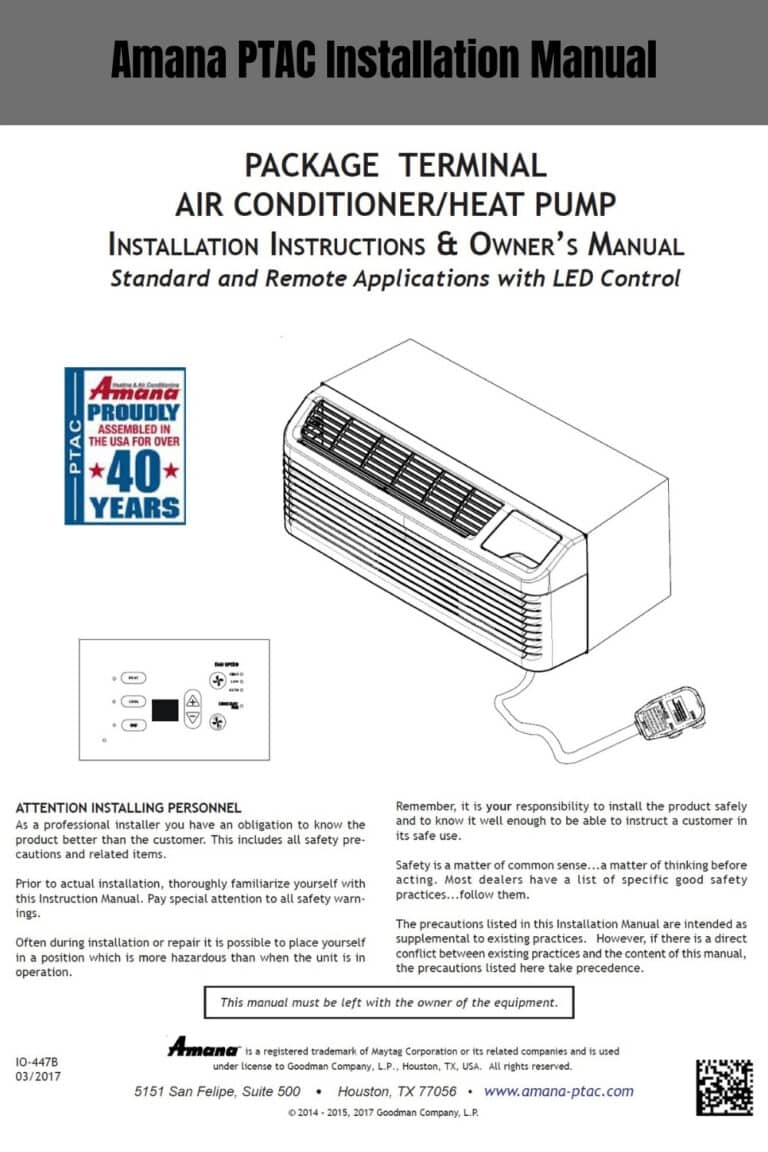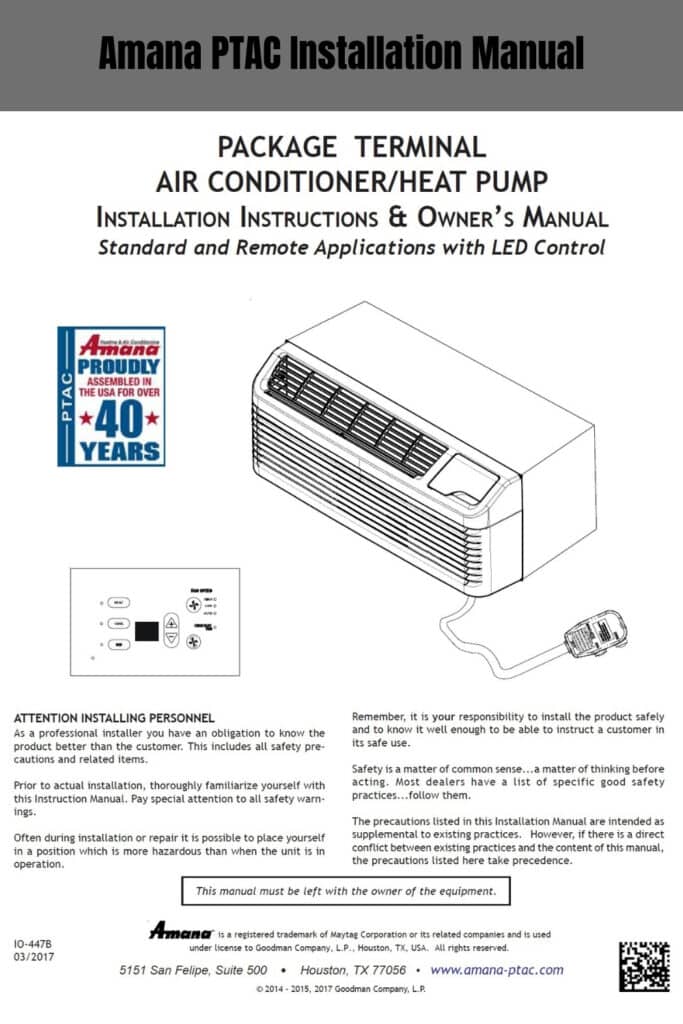 This installation manual includes all safety precautions and related items. This Amana PTAC manual is usually to be used by qualified, professionally trained HVAC technicians only. Manufacturer does not assume any responsibility for property damage or personal injury due to improper service procedures or services performed by an unqualified person.
Amana PTAC Service Instruction Manual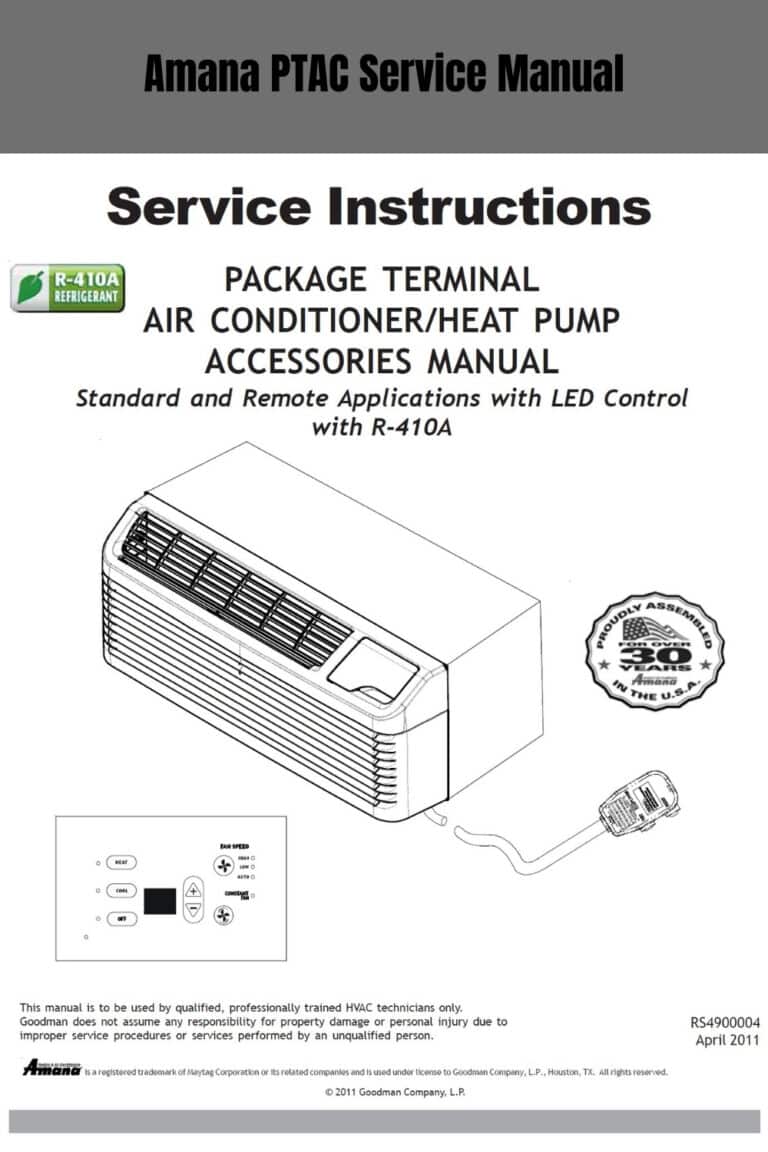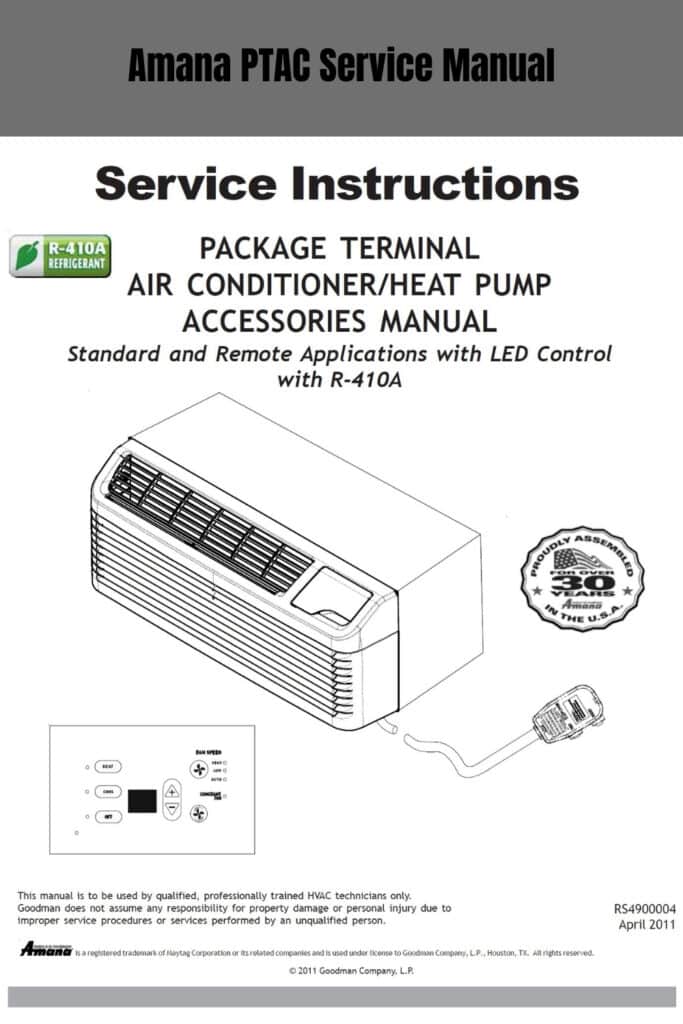 This manual also contains important information about maintenance and service.
What's include in these Installation and Service manuals:
Unit Features
Installation Instructions
Wiring
Operating Instructions
Maintenance and Cleaning
Obtaining Service
Normal Operating Sounds and Conditions
Configuration Settings
Configuration Chart
Diagnostic Maintenance & Status Report
Diagnostic Codes
Before using this manual to troubleshooting the Amana PTAC unit, please check the serial and model number for proper model identification. Read on our guide on serial and model number lookup here:
This Amana PTAC user's manual should be left with the owner of the unit. Your Amana PTAC warranty certificate is should be given also. Read the warranty carefully and note what is covered. Keep both the manual and warranty certificate in a safe place, so you can find it, if necessary. If you've already done basic PTAC troubleshooting and the problem still exists, consider calling professional for help!