Overview of the Trane XE1200 Heat Pump Manual, including consumer model number, specs & features, troubleshooting guide and warranty information. You can download the PDF version for free.
Trane XE1200 Heat Pump is a discontinued split system, with three-phase heat pump and have an efficiency rating up-to 12.00 SEER and 8.00 HSPF. Featured with a single-stage Climatuff compressor and spine fin aluminum coils. The cabinet was constructed of full-side louvered panels with a baked-on powder paint finish and corrosion-resistant screws.
If you are looking for Trane XE1200 manual, then I can guess that you are having trouble with your heat pump unit. For that we will help your problem with this user manual.
I will try to provide any overview that is contained in this manual book. And you can also save the PDF version on your computer to read at a later time.
Trane XE1200 Heat Pump Manual Overview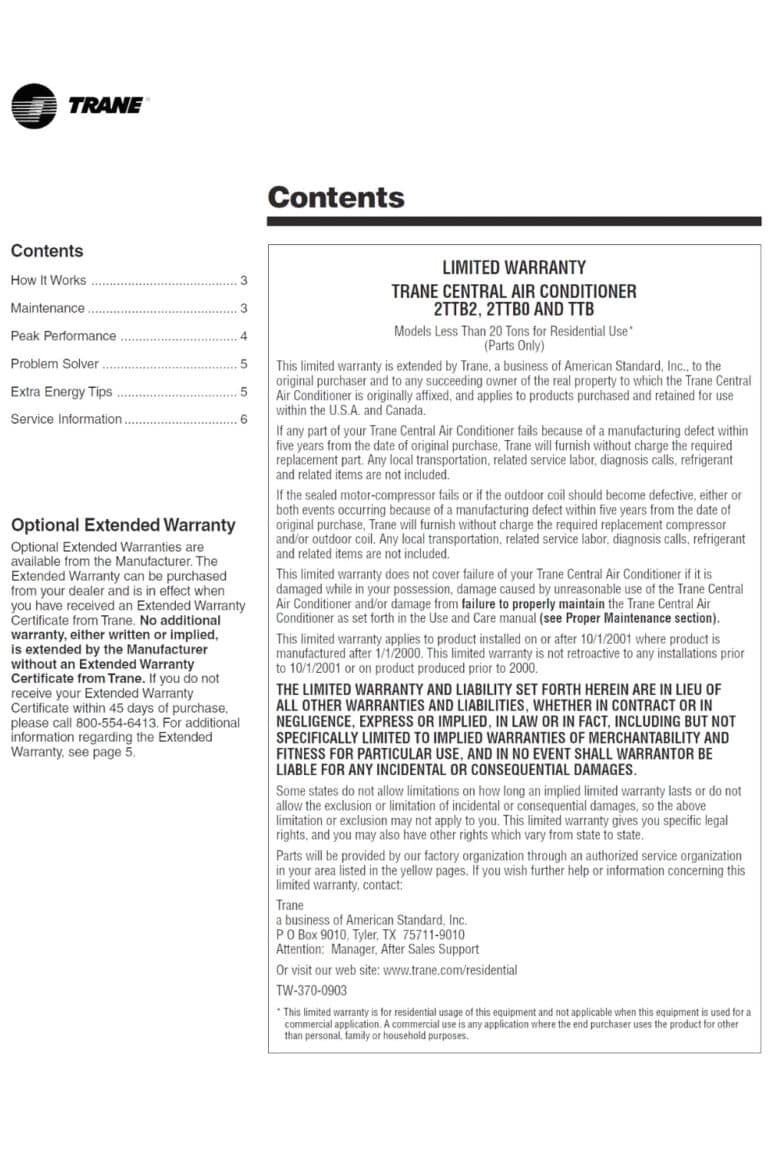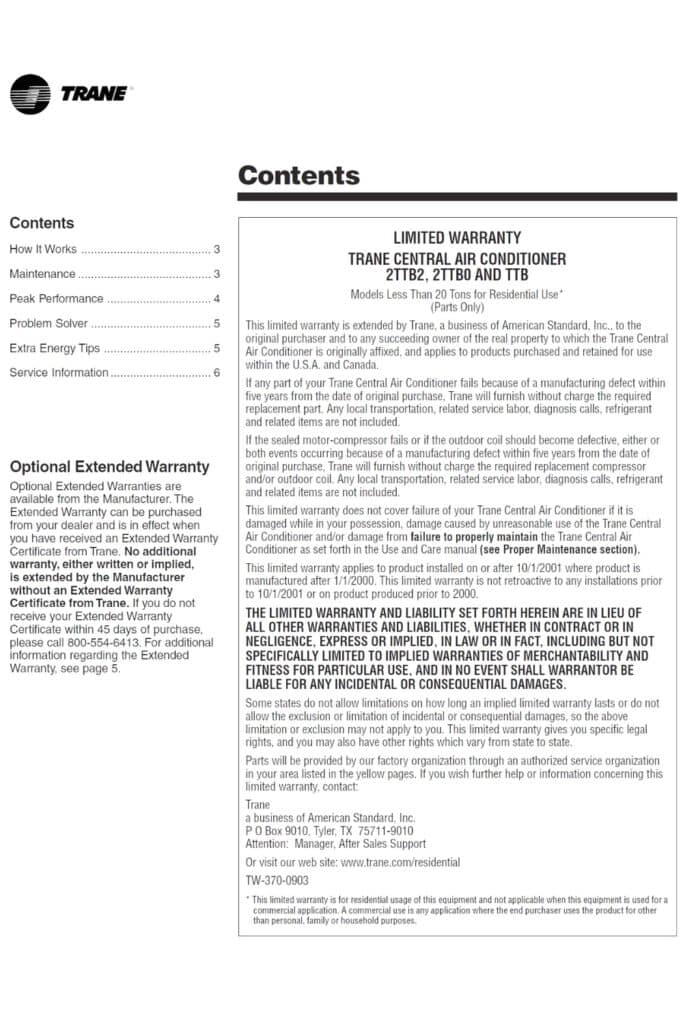 Trane XE1200 Troubleshooting
If you are experiencing an issue with your Trane XE1200 system, this guide will help to solved the problems. Check out these troubleshooting with common troubles and possible solutions.