Goodman AC compressor have a good reputation as it exclusively come with Copeland scroll compressors. Goodman has been making reliable and affordable air conditioner systems for over 30 years. Their Air Conditioner products and parts are designed and manufactured in the U.S. for high-quality home comfort.
A compressor is the outdoor portion of an air conditioner or heat pump that compresses and pumps refrigerant to meet household cooling requirements. It compresses the Freon in the line which forces it through the system so it can pick up and disperse heat in the evaporator and condenser coils. Compressor problems mean limited or no cooling at all.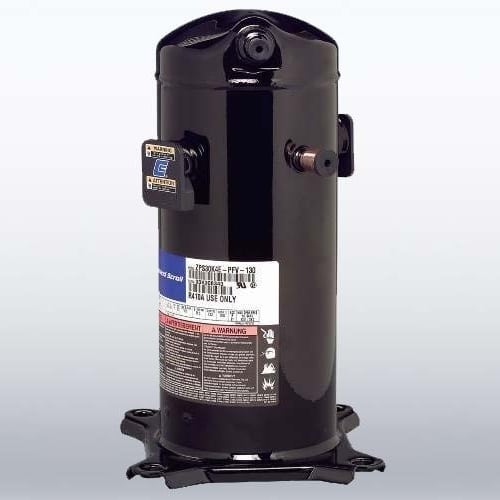 The ac compressor is the main motor in the condensing unit. This will be the large black device that's in the bottom of the outside condensing unit. This is motor encased inside a welded shell with one of several different types of compressing pumps.
The item that is most likely to break down on an air conditioning unit is an AC compressor. Goodman Air Conditioner Compressor can break down for a number of reasons but the most common is the build-up of cooling refrigerant in the suction lines. Goodman developed an innovative suction accumulator that traps liquid refrigerant and prevents it from accumulating in the suction lines.
What are the symptoms of a bad Goodman AC compressor? The two main symptoms of a bad compressor you'll run into include the AC unit not cooling your home and not hearing the noisy unit turn on. When the symptons appear, you might consider to repair or replace it.
Goodman AC Compressor Replacement Cost
Goodman AC compressor replacement costs is ranges depends on many factors. But, you don't have to worry!
Goodman air conditioners come standard with an outstanding coverage warranty. The compressor inside your Goodman® air conditioning system has a lifetime Limited Warranty. In some case your AC compressor fails, Goodman® will provide you with a new Goodman AC compressors for your central air conditioning system.
What if your Goodman compressor is not within the warranty period?
Goodman AC Compressor Parts
If Goodman AC compressor is still under warranty, the part will be provided at no cost. You will pay installation costs only.
General AC repair costs vary by part but tend to range in the $125 to $450 on average.
Repair Cost
| | |
| --- | --- |
| Circuit board | $150 – $650 |
| Refrigerant lines | $220 – $660 |
| Refrigerant leak detection & repair | $200 – $1,700 |
| Hard start kit | $100 – $300 |
| Replacing capacitor | $100 – $410 |
| Compressor leads & lugs | $75 – $200 |
| Start capacitors | $150 – $500 |
Parts
You'll spend anywhere from $250 to $1,800 on a Goodman AC compressor parts. But it'll vary quite a bit depending on the size and type of system you have.
Goodman AC Compressor Warranty
As I have stated above, Goodman has one of the Best HVAC Warranties on the market. Goodman AC Compressor offers a limited lifetime warranty. Only few manufacturers can match Goodman's warranty on its compressors.
AC compressor is an expensive parts to replace (unless it is under warranty). Goodman AC Compressors last the lifetime of the system, typically about 10-20 years. Broken compressors usually happen in old goodman air conditioners, it's more cost-effective to start over with a new AC rather than pay to put a new compressor into a system that's old.