An electric home heating addition can give your family the breathing room it needs to grow and stay comfortable and is a popular way to update and add value to a house. Whether it's a finished basement, an added second level, or a rear deck, you'll have a lot of work to do before deciding what electric heating system you'll be using the room (or rooms) for.
You'll need to figure out cost, flooring, insulation, plumbing, etc. the list is a long one! If one of the last things you've thought about is heating, don't worry – it's actually one of the easiest decisions you'll have to make!
There's no need to tear down walls, re-do ductwork, or install expensive floor or ceiling units. Instead, try using a simple electrical heater, which can provide convenient comfort for any type of home addition.
Electrical heating units come in a variety of models and styles, so there's sure to be one out there that fits your needs. Our guide will help you figure out which electrical heater will work best in a home addition, so you can have year-round comfort in your new space.
Electric Heating Systems for Basement – Electric Fireplace
A finished basement is a huge accomplishment. It takes a lot of work to make something naturally dark and cold into a livable space. Aside from a foot-friendly floor of carpet or hardwood, heating is the number one thing you'll need to keep your basement cozy and warm.
Basements make a great home theater, game room, or even man cave. A great heating option for your cozy underground nook is an electric fireplace. Electric fireplaces are more than just an electrical heater – they're also a beautiful statement piece that adds mood and atmosphere.
These fireplaces are a unique way to add supplemental heating to your home. Many can warm a room up to 400 sq. ft. and are easy and clean to operate. Fireplace heaters plug into a standard household outlet, so you can avoid the hassle of trying to tap into existing heating ductwork.
Electric Heating Systems for Sunroom – Baseboard Heater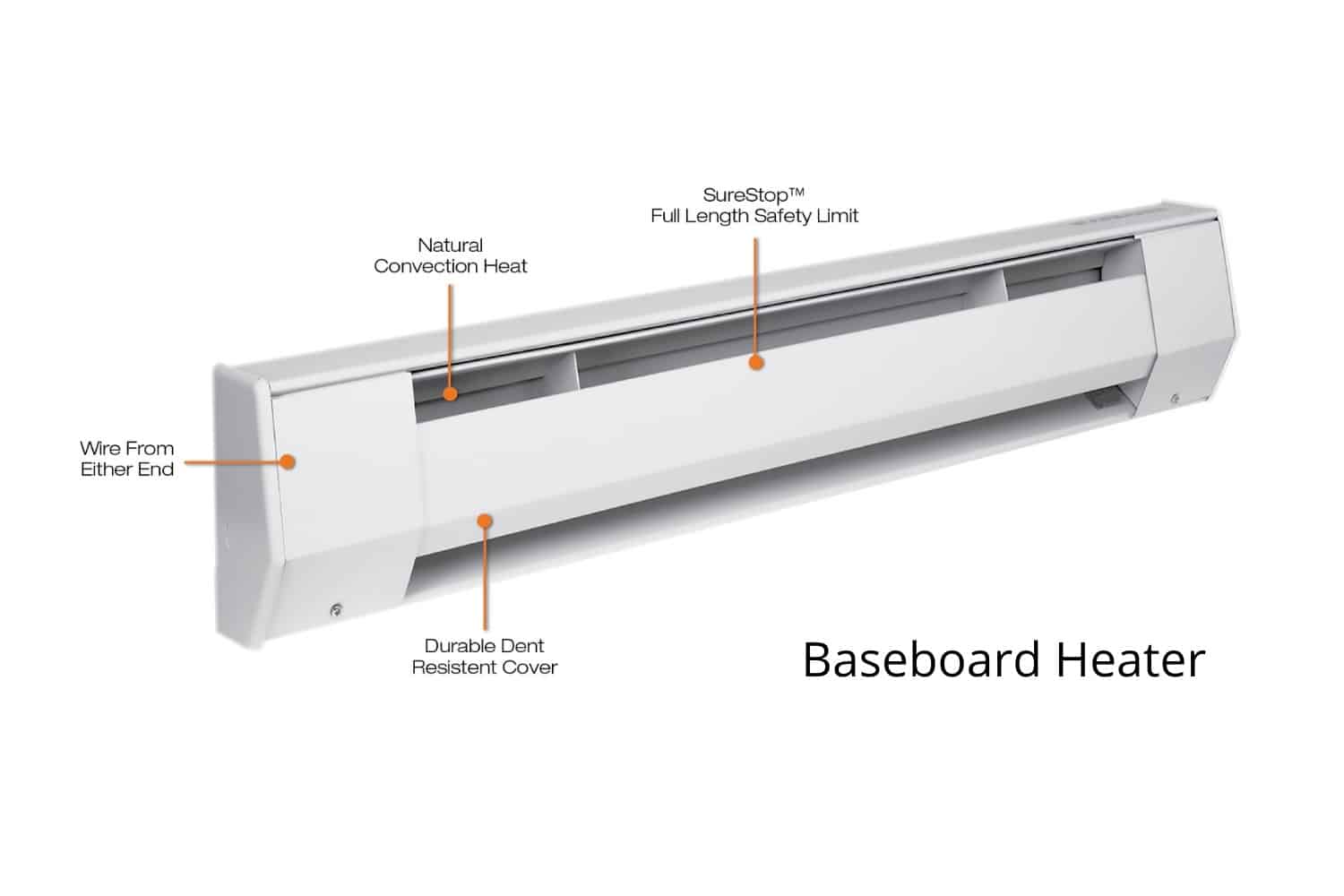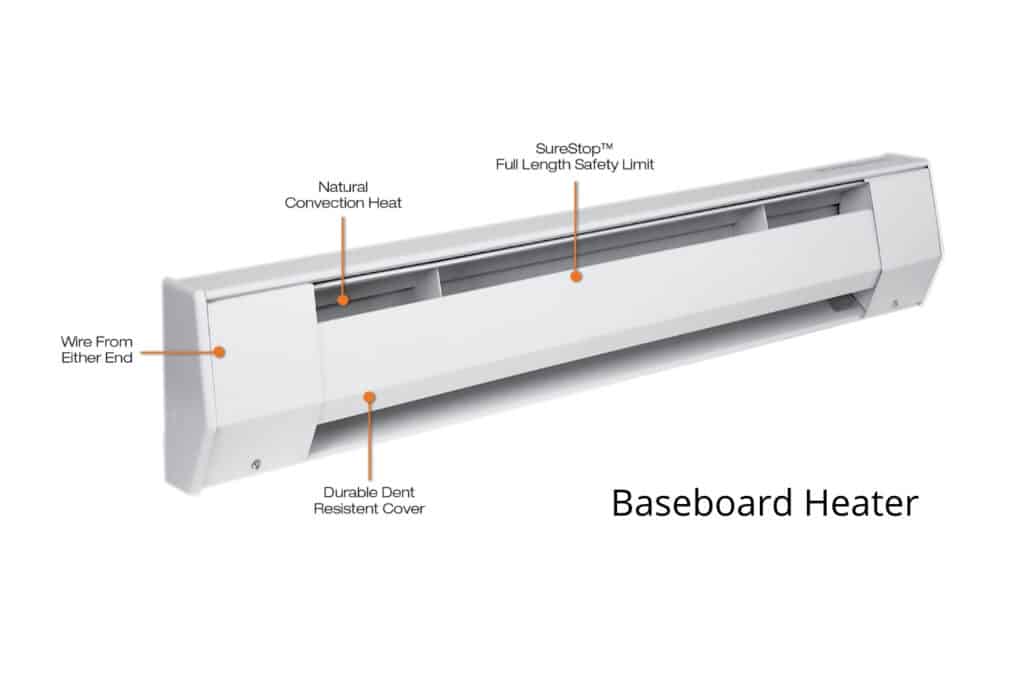 Sunrooms are a popular home addition because they're often cheaper to add on than a regular room. They help bridge the gap between the indoors and outdoors and let you enjoy the beauty of nature all year round.
If you're currently using your sunroom only during the warmer months, consider upgrading to a full four-season sunroom by installing some sort of heating system. Adding an electric heating unit helps you take advantage of this beautiful room, and it's such an easy, quick fix!
A great electric home heating option for your sunroom is a baseboard heater. It's a permanent fixture that requires minimal installation (some hardwiring) and doesn't need to be connected to your central heating system.
Best of all, adding a baseboard heater can help make the space into "livable square footage," since in many areas of the country, a room addition isn't counted as finished unless it's heated. An electric heating unit will add value and function to your home at a relatively low cost.
These heaters are low-profile and space-saving. Some models are even portable, so you can just plug them in to use. They're extremely low maintenance and will last for years.
Electric Heating Systems for Garage – Infrared Heater
A garage that's converted into a full-time or part-time workshop needs heat. Garages often become freezers in the wintertime, and if you have to put on a ski jacket just to access the laundry machine out there, it's time to get a garage heater.
There are electric garage heaters specifically made for heating a poorly insulated area like a garage, and besides a typical shop or utility heater, consider an infrared heater.
Infrared heaters are efficient because they warm objects directly, and there is no heat loss to the air. They are non-disruptive, silent, offer instant heat, and are safe – it's no wonder why infrared is an increasingly popular type of space heater!
An infrared heater is a great option for garages since energy isn't wasted trying to heat air that wouldn't stay warm anyway due to poor insulation. If you plan on standing or sitting in one spot for a long time, an infrared heater will keep you warm in the most efficient way. On the downside, since infrared heaters don't heat the air at all, once you turn them off, any heat created will quickly disappear.
Electric Heating Systems for Bathroom – Wall or Ceiling Heater
Adding a bathroom is costly, but if you can afford it, it's often worth it. A bathroom not only adds comfort and convenience, but it also recoups much of your initial investment at resale. Most people look for at least two full bathrooms when purchasing a house, and no one ever says they'd want less bathroom footage.
Whether you've just added a bathroom or have one that needs a little extra heating in the wintertime, installing a wall or ceiling heater is a great way to get warmth without sacrificing precious space.
These electric home heating units are designed to recess partially into the wall, so no floor or counter space needs to be used, and the design of your bathroom is minimally affected. This does, however, mean some installation is required.
Wall and ceiling units use fans to rapidly circulate heated air. Wall heaters can be installed on any interior wall and can be placed up high, beyond the reach of small children, for safety.
Many walls or ceiling heaters have a built-in thermostat for convenient operation.
For a safety measure against overheating, look for models that will turn off automatically if the unit becomes too hot. These electric heaters are a great way to get safe instant heating in a compact space.
Electric Heating Systems for Rear Deck – Patio Heater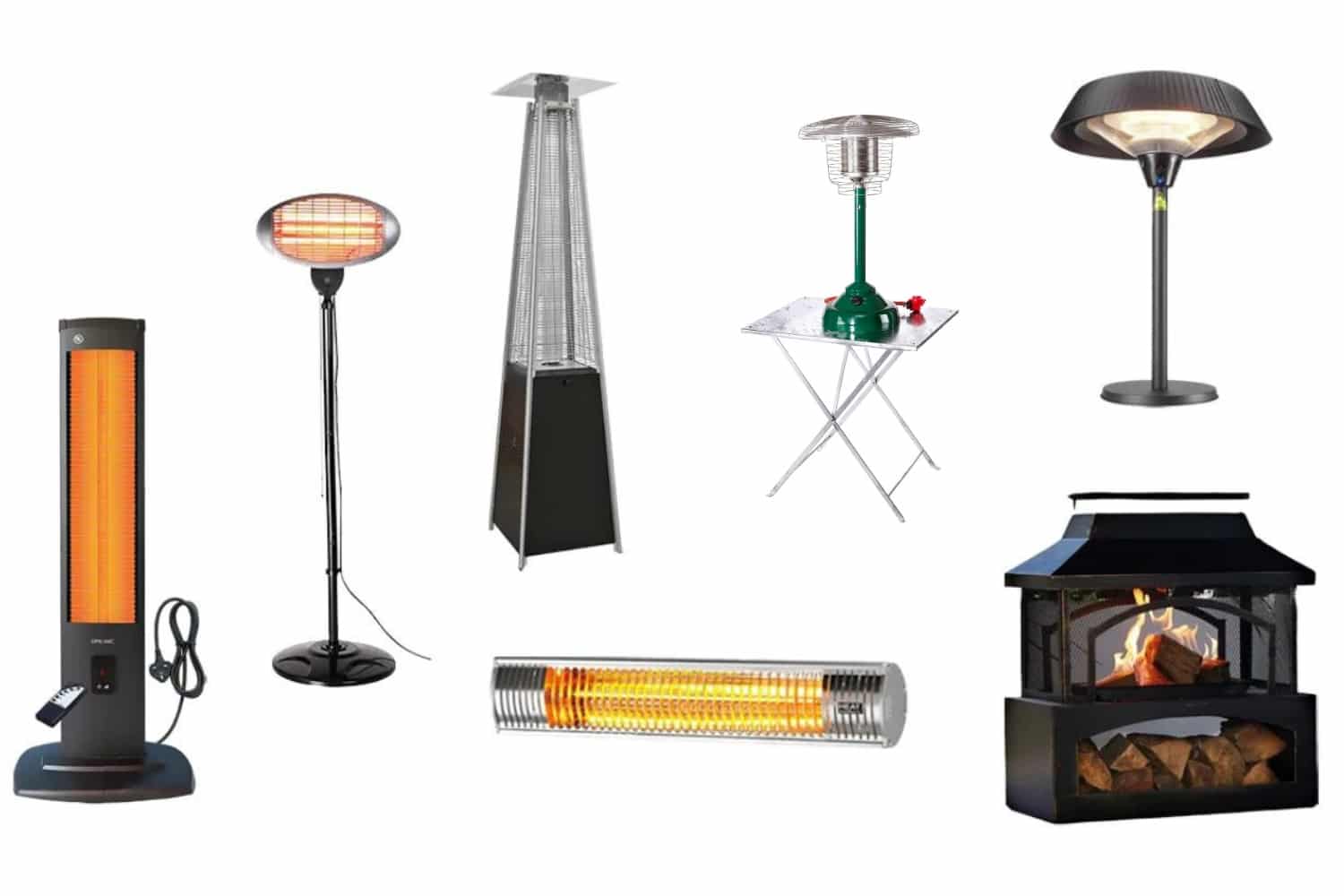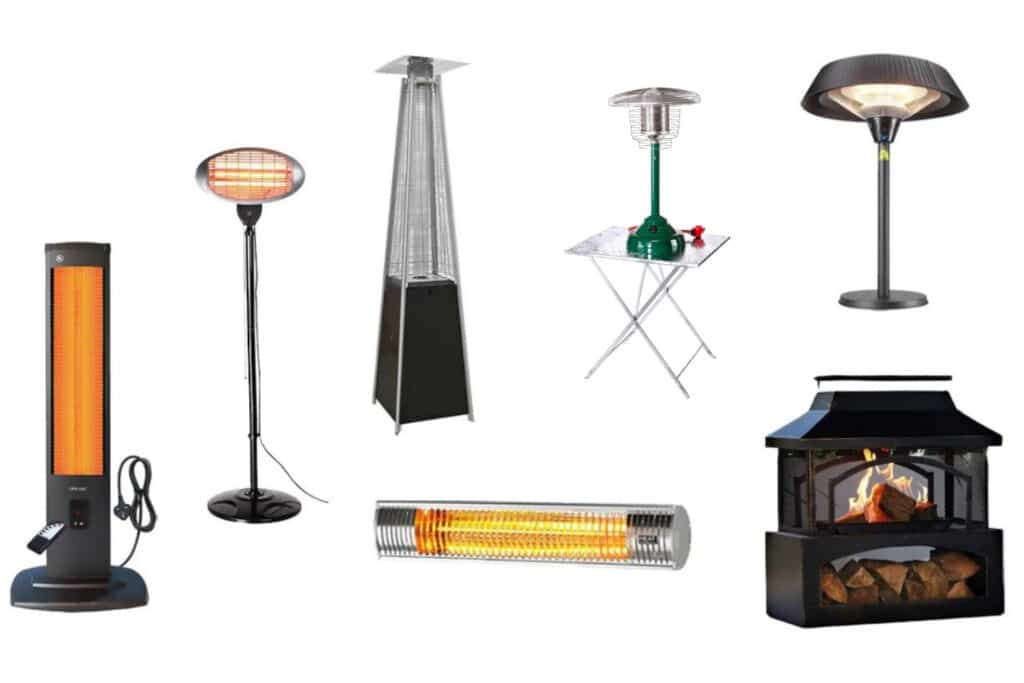 If you're looking to heat a rear deck or patio, an outdoor electric heater will keep your space usable all year round. Patio heaters allow you to entertain guests outside during a winter dinner party and make it easier to enjoy a quick swim any time of the year.
There are a variety of patio heaters out there – from freestanding to tabletop – and electric heaters are becoming an increasingly popular option over standard propane heaters. While propane heaters are easier to move around due to their inherently mobile design, patio heaters that run on electricity have the advantage of simplicity. Once you have your unit set up, all you need to do to operate it is turn on a switch! Never have to transport another propane tank or worry about a gas leak again.
These electric home heaters are a great addition to your rear deck, pool area, or outdoor kitchen. They're safe and easy to use and are relatively inexpensive.
Electric Heating Systems for Any Room in the House
By supplementing your central heating system with an electric space heater, you can save on energy bills and get extra heat where you may normally get none.
An electric home heating unit will help make any room in the house a cozy little nook. Whether you have a newly finished guest bedroom in the basement or plan to host a Thanksgiving feast outdoors, make sure you have the right electrical heater for the space. Turn any room or area into part of the home!