If you looking for a new air conditioning system for your home then you may be wondering if it's better to get ductless mini-split or central air conditioning system.
If you looking for a new air conditioning system for your home then you may be wondering if it's better to get ductless mini-split or central air conditioning system.
When you constantly have problems with the centralized air conditioner you bought in the past, then you should read this article about ductless air conditioners and how they can be of use to you. But first of all, what exactly is this air cooling device?
Ductless Mini-Split Air Conditioning System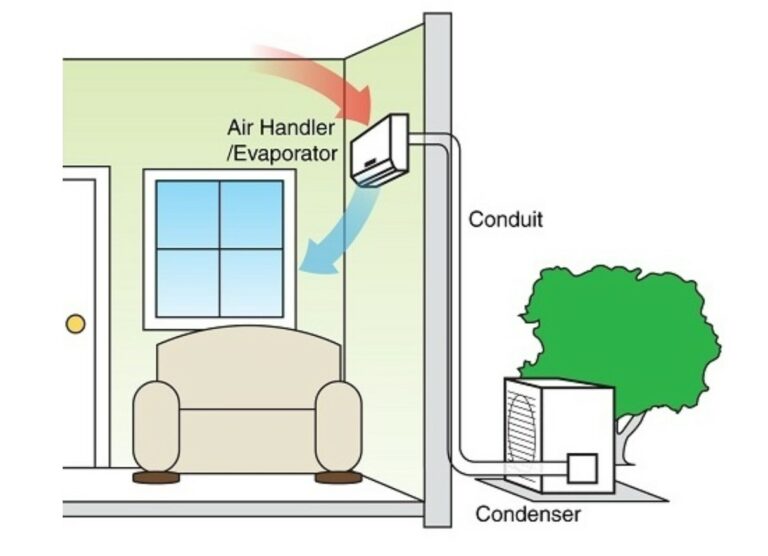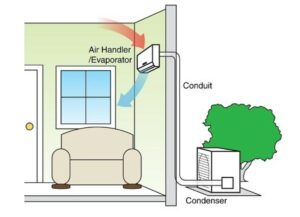 The ductless air conditioner is also called the split-type air conditioner. What this means is you don't have to punch holes through your walls or windows. All you need to do is mount the air conditioning unit on your wall. The ducts of your air conditioner will be located outside the wall of your home or near the ceiling of your room. This will enable you to save lots of space as well.
This kind of unit is also commonly used in hotels and offices wherein they have rooms that do not have any wall facing the outside of the building. If you want the walls of your home to look cleaner and more appealing – without the butts of air conditioners jutting out of it – then you should buy ductless air conditioners.
Another great thing about this kind of air conditioning unit is that it is very powerful and operates silently. Certain units can even cool an entire home when functioning normally. Since the evaporator is located far from the motor of the unit, it will be able to produce cold air faster and more efficiently.
One more benefit of using this device is that you it can function as a heat pump during the winter. This will save you the hassle of buying a separate heating system for your home or office. Silence is also a very important factor when it comes to choosing the right air conditioner. You can work best and relax well when staying in a room that is serene and silent.
There are many things you need to take into consideration when choosing the right kind of air conditioner for your home.
Firstly, you need to set your budget. By having a maximum amount of what you can spend in mind, you will be able to narrow down you list of units significantly. You should also figure out how strong an air conditioner you need in order to cool your room correctly. This will enable you to choose an air conditioning unit that is powerful enough for your needs.
You should also be sure to only buy units manufactured by the best and most reputable Air Conditioner Brands. This way, you can be assured that the unit you buy will be of good quality. Also, you should have your units installed by a team of qualified professionals. This will ensure that your ductless air conditioners will work very well and for a long time to come.
Central Air Conditioning System
Central Air Conditioning System is what the most people are familiar with. It makes sense that peoples have chosen to install these kind of units in their homest. However, just because Central A/C is what we know doesn't necessarily mean it's to best option when choosing a new air conditioning system .
A central air conditioning system treats air at a central location and distributes it to and from rooms by one or more fans and a series of ducts. Supply ducts and registers carry this cool air from the air conditioner to the home. The air becomes warmer as it circulates through the home; then it flows back to the central air conditioner through return ducts and registers.
A central air conditioner is usually installed outdoors, although in some cases they may be mounted on your roof or in your attic. Because they are not part of your living areas, they are relatively unobtrusive, with only the vents showing.
Mini Split vs Central Air Conditioner – Pros and Cons
Ductless Mini-Split
Pros
Fast and easy installation
Energy efficient
Cheaper to install
Quieter operation
May make home more marketable
May cost up to 30% less to operate
Cons
Does not improve air quality
May not cool entire home evenly
Does not remove allergens
Visible inside the home
May need several to cool the entire house
Central Air Conditioner
Pros
Cools entire home simultaneously
May improve air quality
Nearly invisible when installed
Cons
Noisy
Costly and difficult to install
May cost up to 30% more to operate
Energy-efficient units can be expensive
Ductwork can leak, raising energy costs
Mini Split vs Central Air Conditioner – Cost
In central air conditioning, your costs are going to be dependent on several factors. The first of which is the brand of unit itself. When selecting a central air unit, you will want to look at its SEER number or its efficiency rating. The higher the number, the less it will cost you to run, but the more it will cost you upfront. For 13 SEER central air conditioning will cost around $5,000 to $9,000 for a 1,800 sq. ft. home.
Ductless air conditioners cost around $2,000 to $4,000 for a single unit for a 1,800 sq.ft. home .
After all, while this article should help get you started, it's always best to talk to a heating and cooling professional to make sure you're getting all the facts as they relate to your home. Both mini split or central air conditioning require a professional for correct sizing and placement so that system runs effectively and at peak performance.