I am trying to find the both Trane XV20i Manual and Installation Guide.
Some manuals can be found if you used the model number of the unit and not the series. When contractor installing your AC system, they will have one Trane XV20i manual and should leave it for you.
This trane xv20i manual here is for some models below:
4TTV0024A1000A
4TTV0036B1000A
4TTV0048A1000A
4TTV0060A1000A
4TTV0061A1000A
Trane XV20i Manual Mechanical Specificatios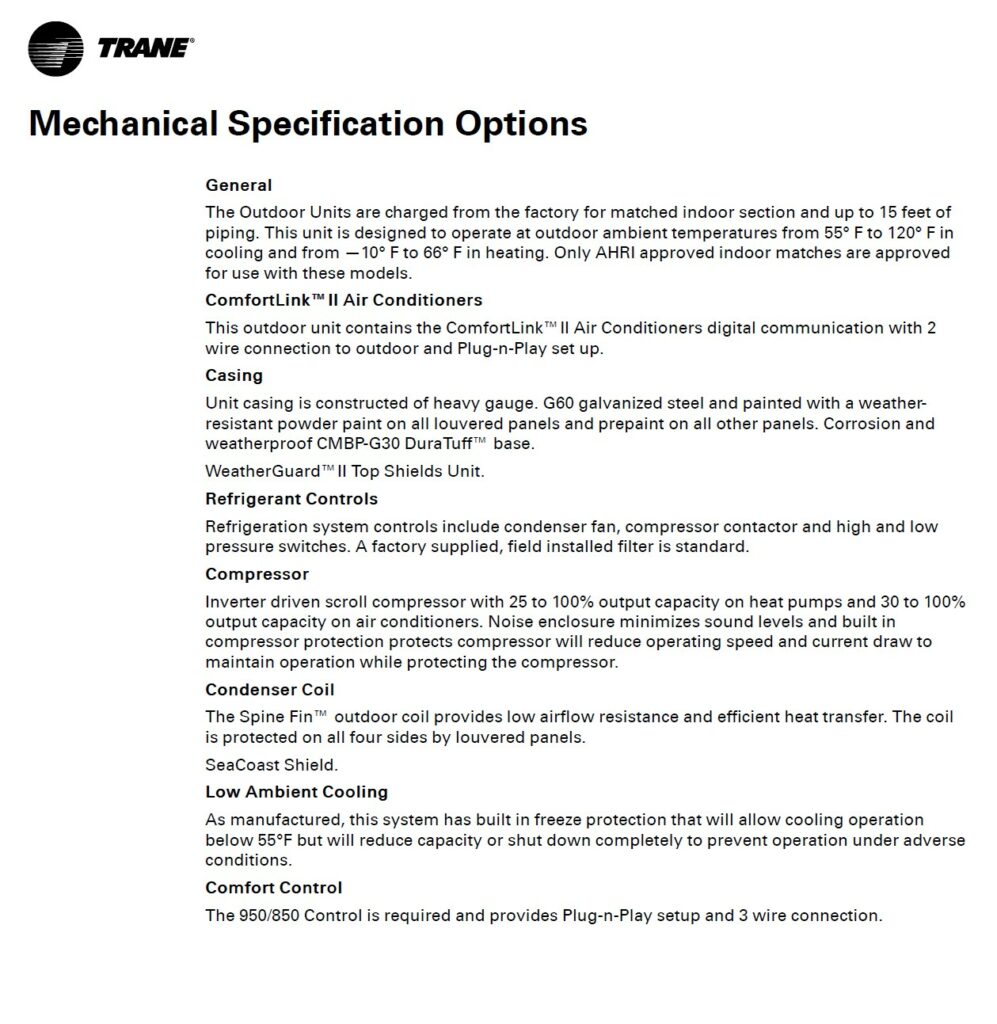 Trane XV20i Manual Sound Power Level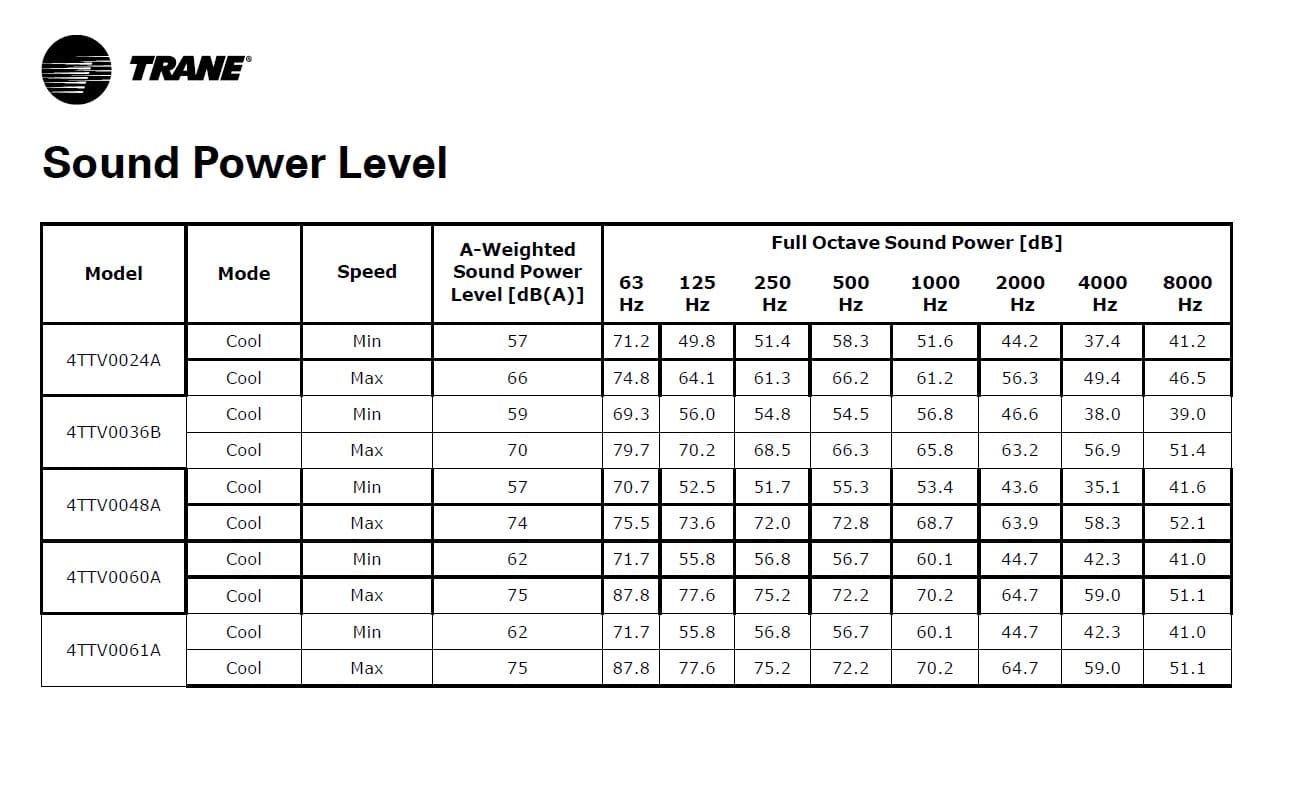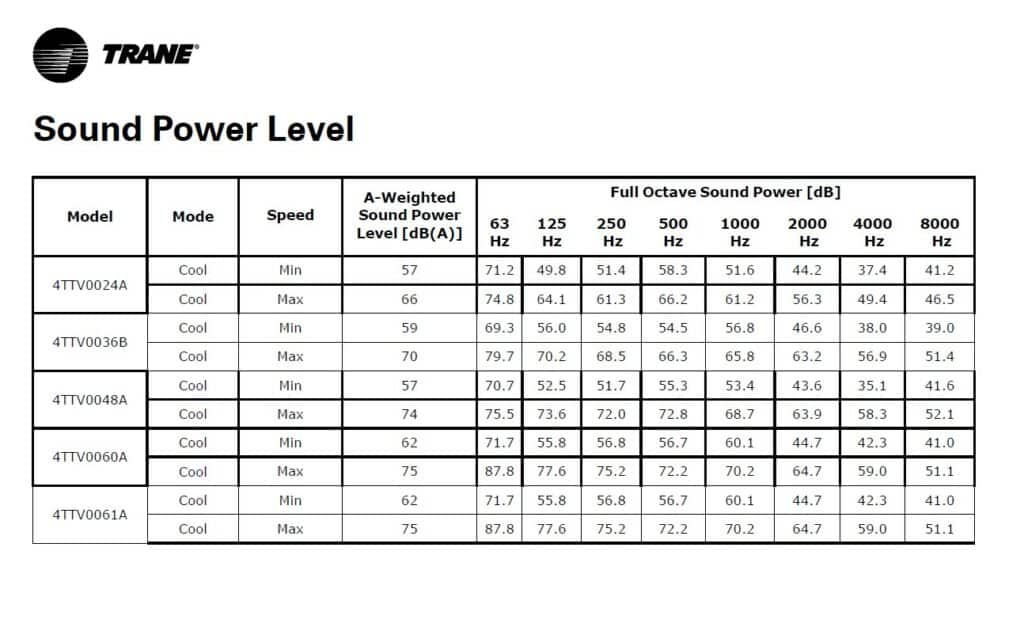 Trane XV20i Manual Wiring Diagram – D157619P04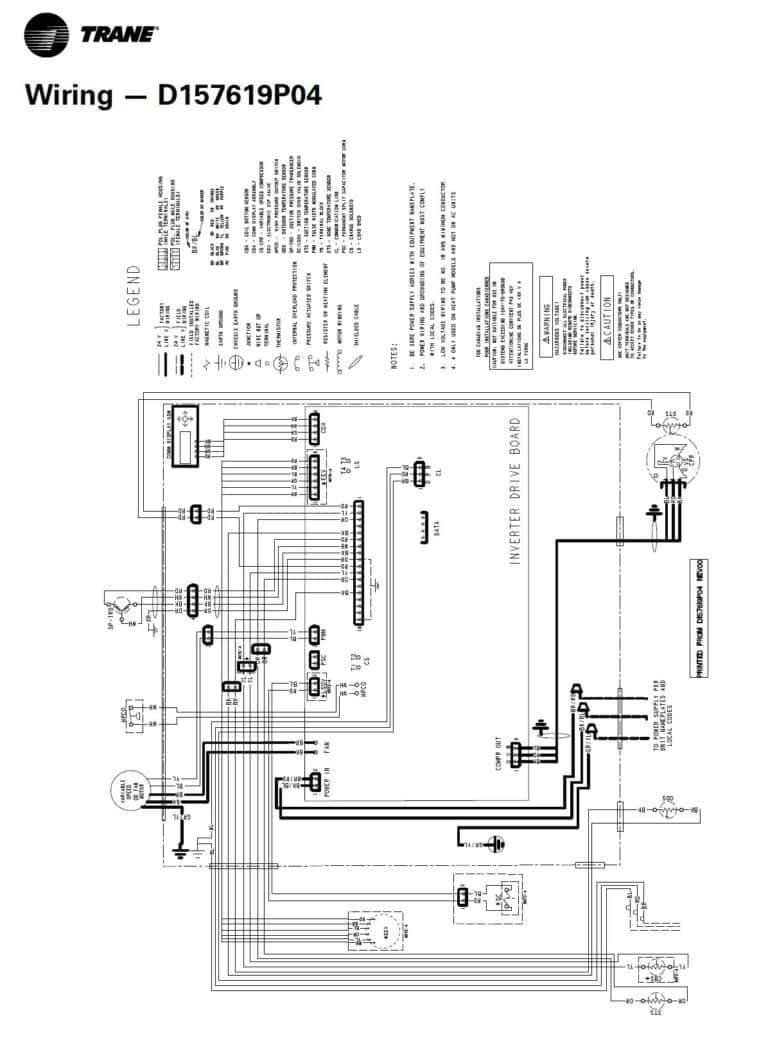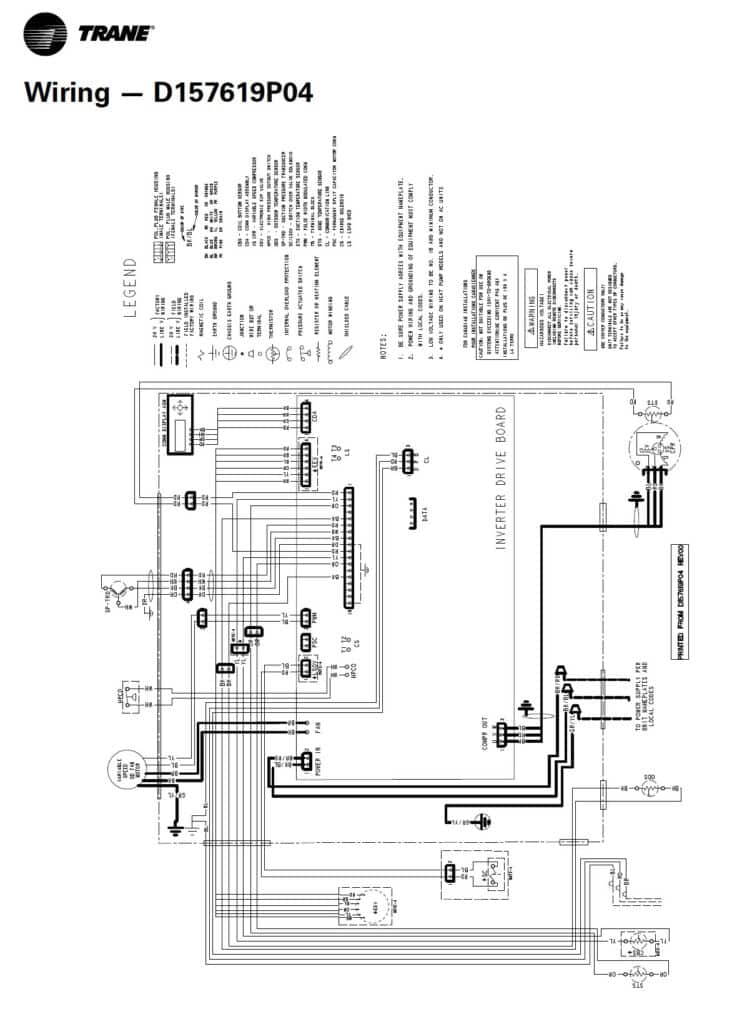 Trane XV20i Installer Guide
What's include in this Trane XV20i Manual Installations? Here are list:
Unit Location Considerations found in page 5 & 6
Coastal Considerations found in page 7
Unit Preparation found in page 8
Setting Up the Unit found in page 8
Refrigerant Line Considerations found in page 9
Refrigerant Line Brazing found in page 12
Refrigerant Line Leak Check found in page 14
Refrigerant Line and Indoor Coil
Evacuation found in page 14
Charging: Weigh-In Method found in page 15
Service Valves found in page 16
Electrical — Low Voltage found in page 17
Electrical — High Voltage found in page 18
Integrated Variable Speed Control Board
LED Indicators found in page 19
Start Up found in page 20
System Charge Adjustment found in page 21
Subcool Charging Correction Charts found in page 22
Refrigerant Charging Chart found in page 22
Charging the Unit found in page 23
Communicating Display Assembly
(CDA) found in page 25
Defrost Control (Heat Pump only) found in page 26
Checkout Procedures found in page 27
I had found both the Trane XV20i manual products data and Installation Procedure, and you can have for free.