Find the solution of your troubleshooting problem with this Trane XB13 Installation manual. You can watch the inside manual book from our image preview and download to your computer. This Trane XB13 manuals guide can give you easy access to the content.
Trane XB13 is Trane's entry level builder grade air conditioner. With an efficiency rating up to 14.50 SEER, this single-stage air conditioner comes with Climatuff compressor and an aluminum Spine Fin coil.
Trane XB13 Models
XB13 is available in different models which vary in size.
| Model | Cooling Capacity (BTUH) | Size / Tonnage |
| --- | --- | --- |
| 4TTB3018A | 18,000 | 1.5 |
| 4TTB3024A | 24,000 | 2.0 |
| 4TTB3030A | 30,000 | 2.5 |
| 4TTB3036A | 36,000 | 3.0 |
| 4TTB3042A | 42,000 | 3.5 |
| 4TTB3048A | 48,000 | 4.0 |
| 4TTB3060A | 60,000 | 5.0 |
Trane XB13 Documents Online
Most people prefer to read the documents online. Below you will find previews of the content of the Trane XB13 Pdf User Manuals. If you want to quickly view the content of pages found on the following pages of the manual, you can use them.
Use these documents as a guide to troubleshoot your Trane XB13 air conditioner.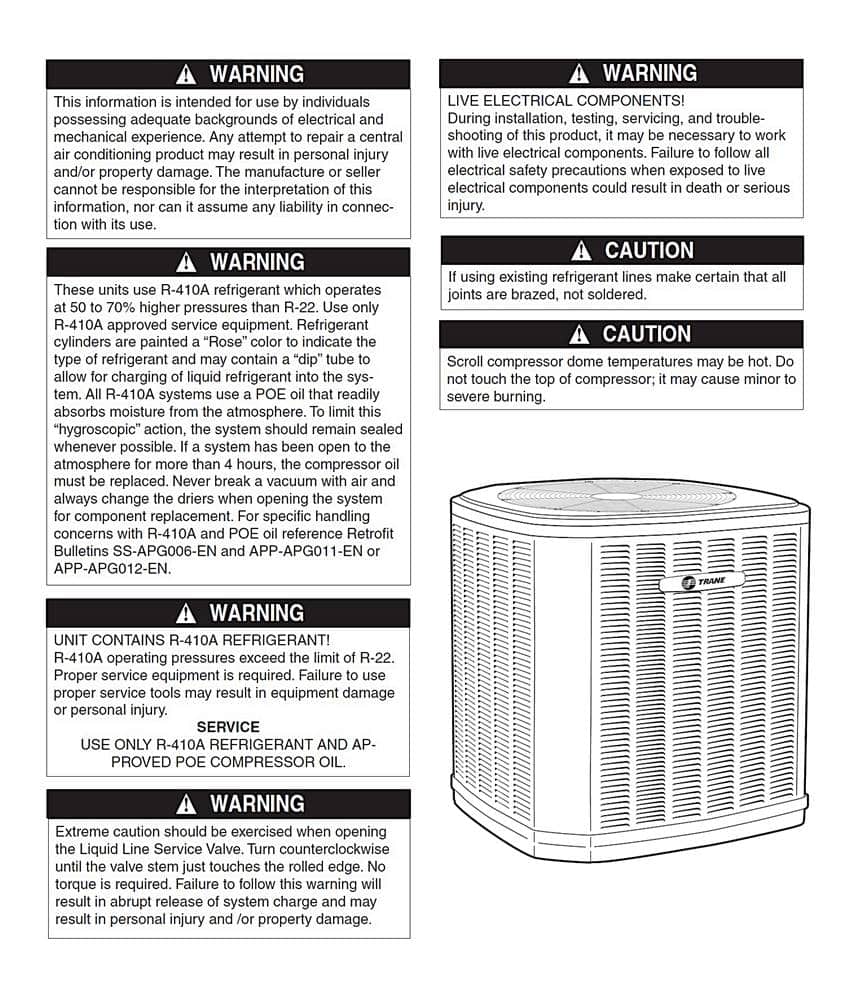 A poorly installed Trane air conditioner and one that isn't maintained regularly won't run efficiently and will start having problems quickly. Have your air conditioner installed by a qualified HVAC dealer and keep it maintained every few years. Use this manuals as a guide to proper troubleshooting and repair.
You can also download the user manual of Trane XB13 to your computer or print the document in a paper. However, if you do not want to take up too much of your disk space, you can always download it in the future.