The Lennox EL18XPV Heat Pump stands as a pinnacle of cutting-edge technology and innovation in the realm of heating and cooling solutions. With a commitment to delivering exceptional efficiency, unparalleled performance, and unwavering comfort, this heat pump emerges as a formidable contender in the market. Let's delve into an overview of the remarkable features and benefits that define the Lennox EL18XPV Heat Pump.
EL18XPV Heat Pump Features
As part of the Elite® Series, this superior product family brings a new level of efficiency and innovation to your environment. It's time to raise the bar on comfort and efficiency with Lennox heat pump.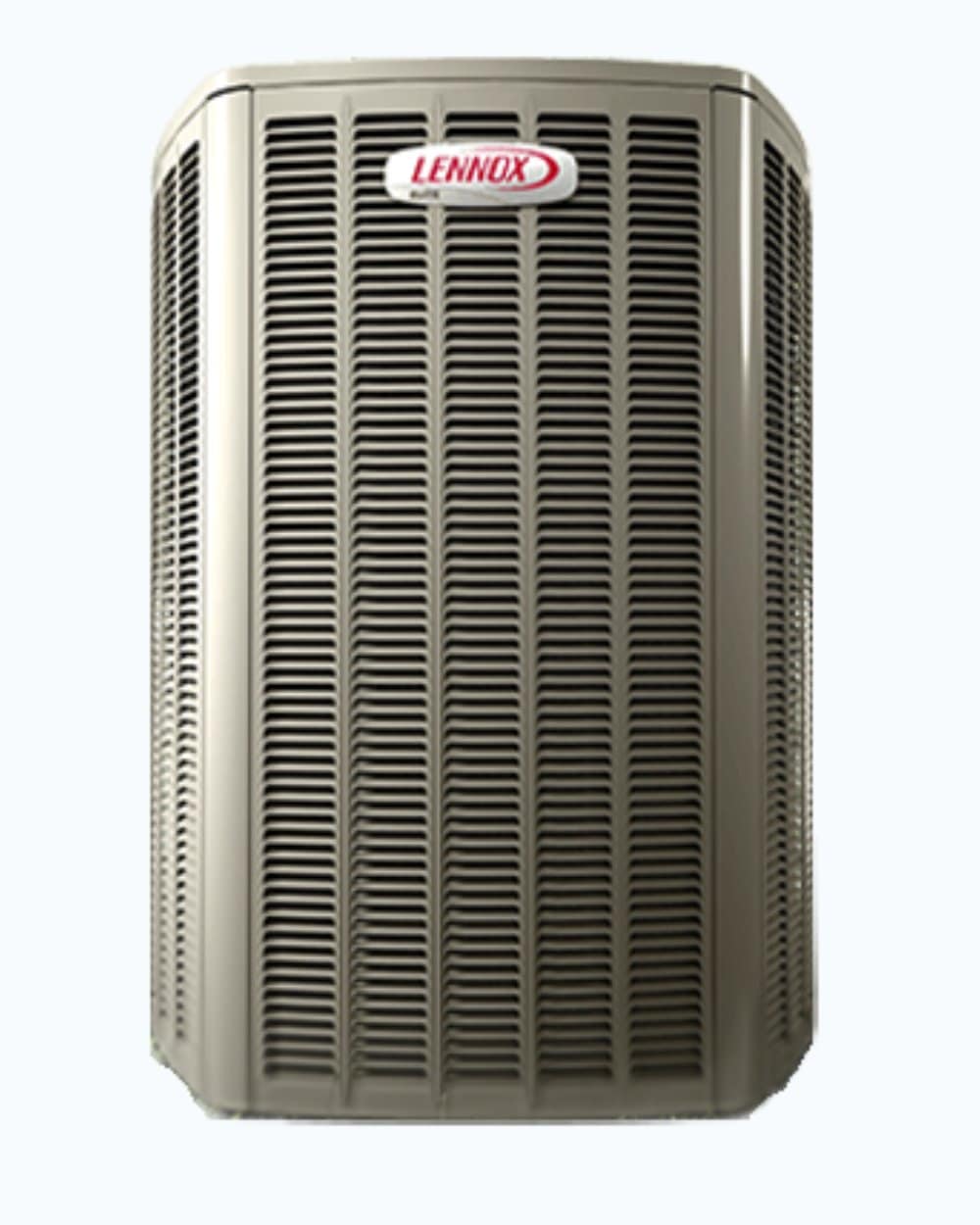 Efficiency: The EL18XPV Heat Pump proudly carries the ENERGY STAR® certification, signifying its commitment to energy conservation. ENERGY STAR products exceed or meet standard product performance while consuming less energy. This translates to savings on your energy bills and reduced environmental impact. With an impressive efficiency rating of up to 18 SEER / 10.00 HSPF, the EL18XPV Heat Pump can potentially save you hundreds of dollars annually compared to conventional heat pumps.
Variable-Capacity Operation for Ultimate Comfort: Experience perfectly matched comfort and energy usage with the EL18XPV's variable-capacity operation. Similar to a dimmer switch, it adjusts heating and cooling output precisely according to your comfort needs and energy consumption. This feature also aids in humidity control, ensuring a comfortable indoor environment.
Smart Air Quality Management: The EL18XPV Heat Pump dynamically adapts to your home's temperature and humidity conditions, maintaining optimal air quality. Its advanced technology enables proactive diagnostics and troubleshooting, providing remote notifications for maintenance or tuning adjustments.
Quiet: Designed with intelligent features, the heat pump operates at comfortably low sound levels while delivering remarkable efficiency. Its efficiency levels can contribute to substantial energy savings, potentially reducing your annual energy expenses by a significant amount.
Lennox iComfort® Technology: Pair the EL18XPV Heat Pump with the iComfort Wi-Fi® Touchscreen Thermostat for enhanced control. iComfort® technology enables seamless information exchange for performance optimization. As a compact and digital-ready unit, it can easily integrate into a fully digital iComfort® HVAC system whenever you choose.
Durability and Protection: The EL18XPV Heat Pump boasts a range of protective features, ensuring long-lasting performance. With Lennox's proprietary Quantum™ Coil, designed to withstand harsh conditions, you can trust its durability. The PermaGuard Cabinet, SmartHinge louver design, and corrosion-resistant construction contribute to its resilience.
Eco-Friendly Refrigerant: The EL18XPV Heat Pump operates with chlorine-free R-410A refrigerant, offering exceptional comfort without compromising the environment.
Price and Warranty Information
Prices for the Dave Lennox Elite® Series EL18XPV Heat Pump can vary based on factors such as size, location, installation requirements, additional components, and local market conditions.
It's best to contact local HVAC dealers or suppliers to get accurate and up-to-date pricing information for the specific model and configuration you're interested in. They can provide you with a personalized quote based on your needs and circumstances.
EL18XPV Heat Pump is backed by a 10-year Limited Warranty on the compressor and a 5-year Limited Warranty on covered components. This heat pump is a testament to Lennox's commitment to quality and customer satisfaction.
In conclusion, the Dave Lennox Elite® Series EL18XPV Heat Pump encapsulates the perfect blend of efficiency, innovation, and comfort. Its advanced features, energy-saving capabilities, and durability make it a remarkable choice for those seeking top-tier heating and cooling solutions. Embrace the future of climate control with the EL18XPV Heat Pump and experience a new level of comfort and efficiency that sets the standard for excellence.