As a rule-of-thumb, capacity information is encoded by air conditioning manufactures in the model number and date of manufacture info in the serial number. In this article we are going to talk about how to decode Bryant Model Number and how to determining how many ton the capacity of Bryant air conditioners from Model number.
There are 12,000 Btus per ton of cooling, and air conditioners are sized by every ½ ton. Manufacturer like Bryant encode the approximate rating in Btus somewhere in the model number.
Therefore it is often simple to scan the model number for a two-digit number that is divisible by 6 and to divide it by 12 to determine the capacity rating in tons. This number can be elusive, as it is not always exactly divisible by 6.
Some manufacturer's systems make this easier than others. To complicate matters, some manufacturers have changed their systems of encoding data over time.
Bryant Model Number Location
The model number of Bryant HVAC system is listed directly on your unit. Here's how to find Bryant model number location:
For Air Conditioners and Heat Pumps
You can find the model number listed on a rating plate sticker on the Bryant AC or Heat Pump unit. Look above the back-seated service valve connections.
For Gas and Oil Furnaces
You can find the model number by removing the front door then look at the upper-left side of the unit. The model number listed on a rating plate sticker inside of the unit.
The model number number also listed in your owner's manual or other paperwork that came with Bryant installation.
How to Decode Bryant Model Number
Breakdown the model number to know what the model number tells you. The most important is knowing the SEER rating and Tonnage (size).This is how to decode it:
Bryant unit model: #561CJ048
561 – series (10 SEER R22 unit)
048 – 4 ton nominal cooling capacity
Model Number: #355BAV060100
355 – series
B – model (multipoise)
A – electrical code (125/1/60)
V – variations ( NG, HSI, 100% shutoff)
060 – cooling capacity (60,000 btuh or 5 ton)
100 – heating capacity (100,000 btuh input)
The output capacity on this system would be 94,000 btuh (high stage), 63,000 btuh (low stage).
Bryant Air Conditioners Model Number Nomenclature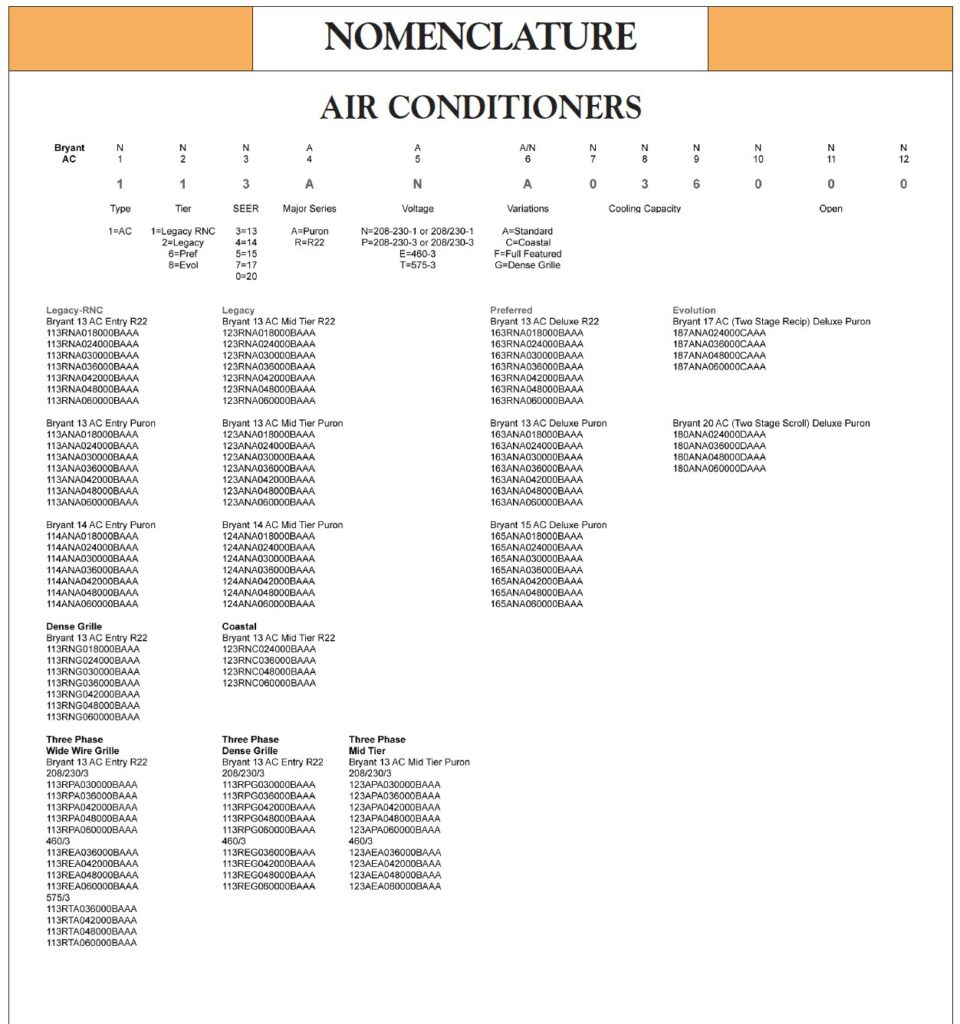 Bryant Heat Pumps Model Number Nomenclature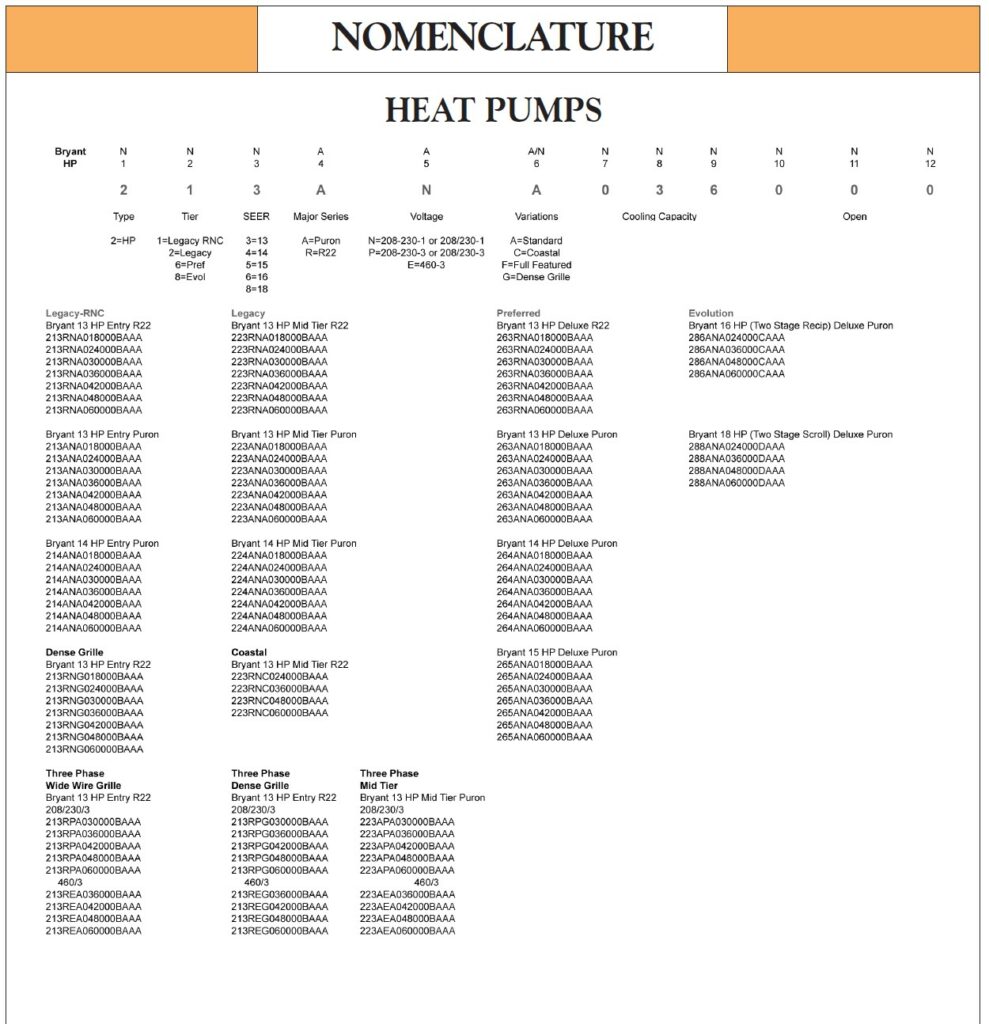 For more information on how to encode the age of Bryant Air Conditioner you can read here: Bryant Serial Number.
Bryant, Carrier, Payne and Day & Night is similar, owned by United Technologies (UTC). Their model numbers are also identical.