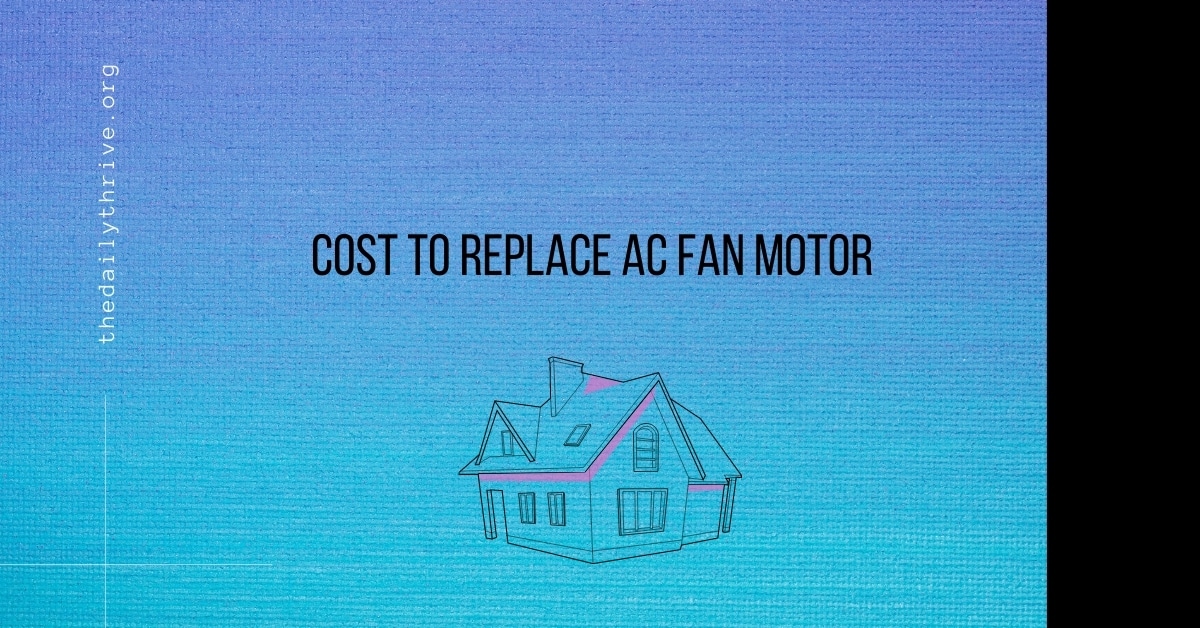 One of the most common AC problems is a broken fan motor since they are constantly working and exposed outside to the weather. If you identify that the condenser fan motor is the problem, you will most likely prefer to know how much the part and the repair services will cost.
There are so many different parts of an air conditioning unit. It can be difficult to know what will need to be replaced and how much it is going to cost to get the unit fixed. Some parts cost only $10 while others can be more than $1000.
Signs You May Need a New AC Fan Motor
If your outdoor air conditioning unit is bringing in noises, the type of noise can help you identify what's wrong. If the problem is a failing AC fan motor, you may discover one of the following sounds:
Rattling
A rattling sound could indicate that the fan motor or its components are loose or failing.
Screeching
A screeching sound generally means your fan motor's bearings are failing. This is a much more urgent condition and should be resolved immediately.
How Much Does an AC Fan Motor Cost?
When you have air conditioner fan motor problems, in most cases it will cost about $300 to $600 to replace. It's very important to get this fixed quickly, since without a working fan motor your air conditioner's compressor could be yet another affected. AC Compressor repair is much more costly, almost always running closer to $2,000.
If you do it yourself a replacement AC fan motor will come between $60 and $150, while a start run capacitor and electrical relays are usually $20 to $30 each.
In some cases, your AC fan motor may be under warranty. It is important to know what kind of warranty you have on your AC unit. A parts warranty is likely to cover the costs for 5-10 years after AC installation. Most parts warranties only cover the cost of the part, and they will not cover labor costs. Some parts warranties will also be invalid if you didn't register the unit. Labor warranties are given by HVAC contractors to guarantee their work. Most of these warranties will last for a year or so after installation.
Avoiding Air Conditioning Fan Motor Breakdown
To prevent the condenser fan motor functioning well for an extended time, you will need to maintain with routine service. While AC service requires a small upfront cost, it will definitely help you save money on expensive repairs down the line while also extending the lifespan of your HVAC system.
Call HVAC repair service to come out for routine maintenance checks to ensure that your fan motor is in good shape. These AC maintenance checks are generally a minimal cost compared to a massive failure.