This article will cover how much it typically cost to have a new residential Trane XR16 central air conditioner fully installed. Factors that determine the price of getting a new Trane air conditioner is the tonnage, efficiency and rebates. The prices listed below is the most common average prices for Trane XR16 Air Conditioner.
As part of your home HVAC system, the Trane XR16 air conditioning unit comes with the reliability you've come to expect. This central air conditioning system will ensures that your family has excellent comfort all year round.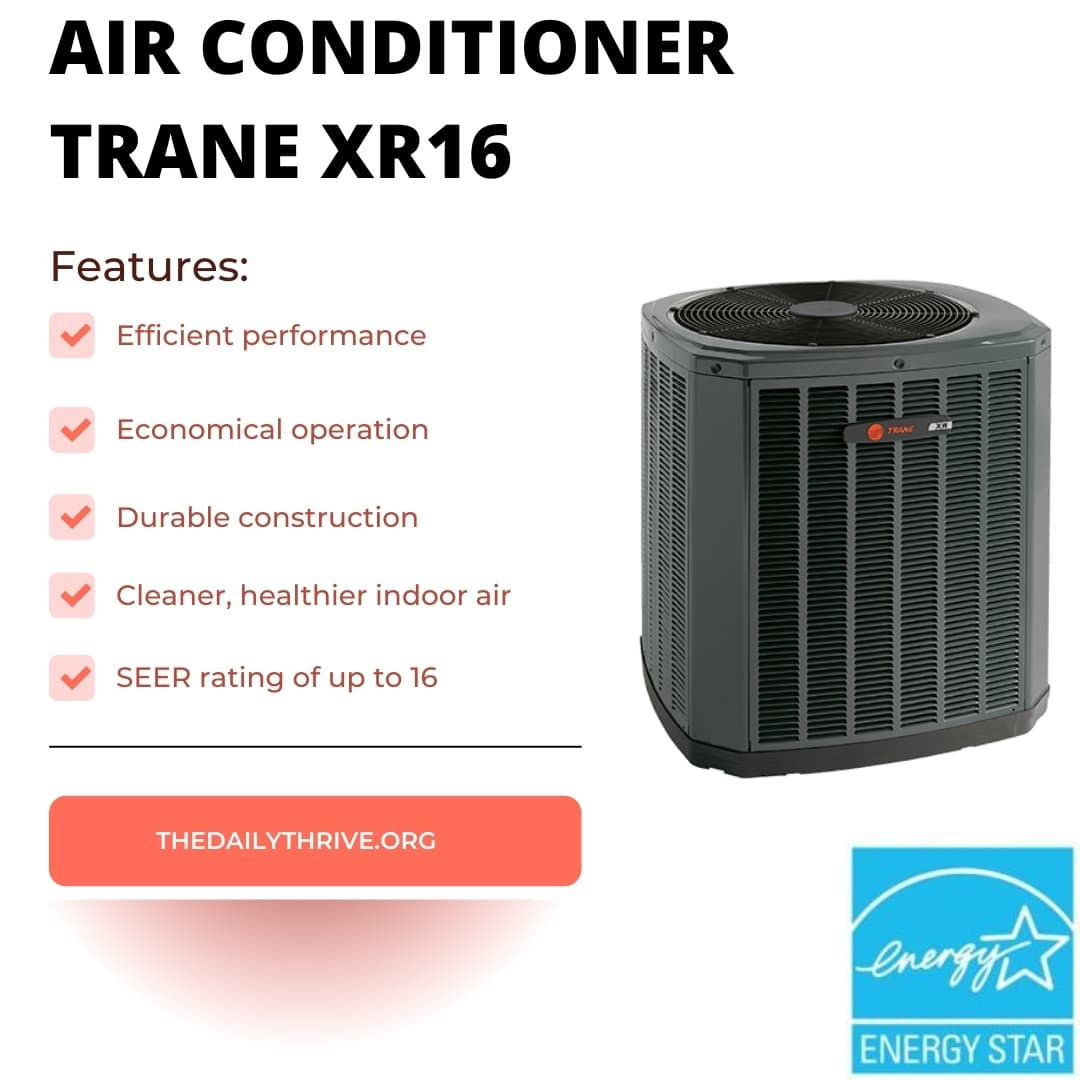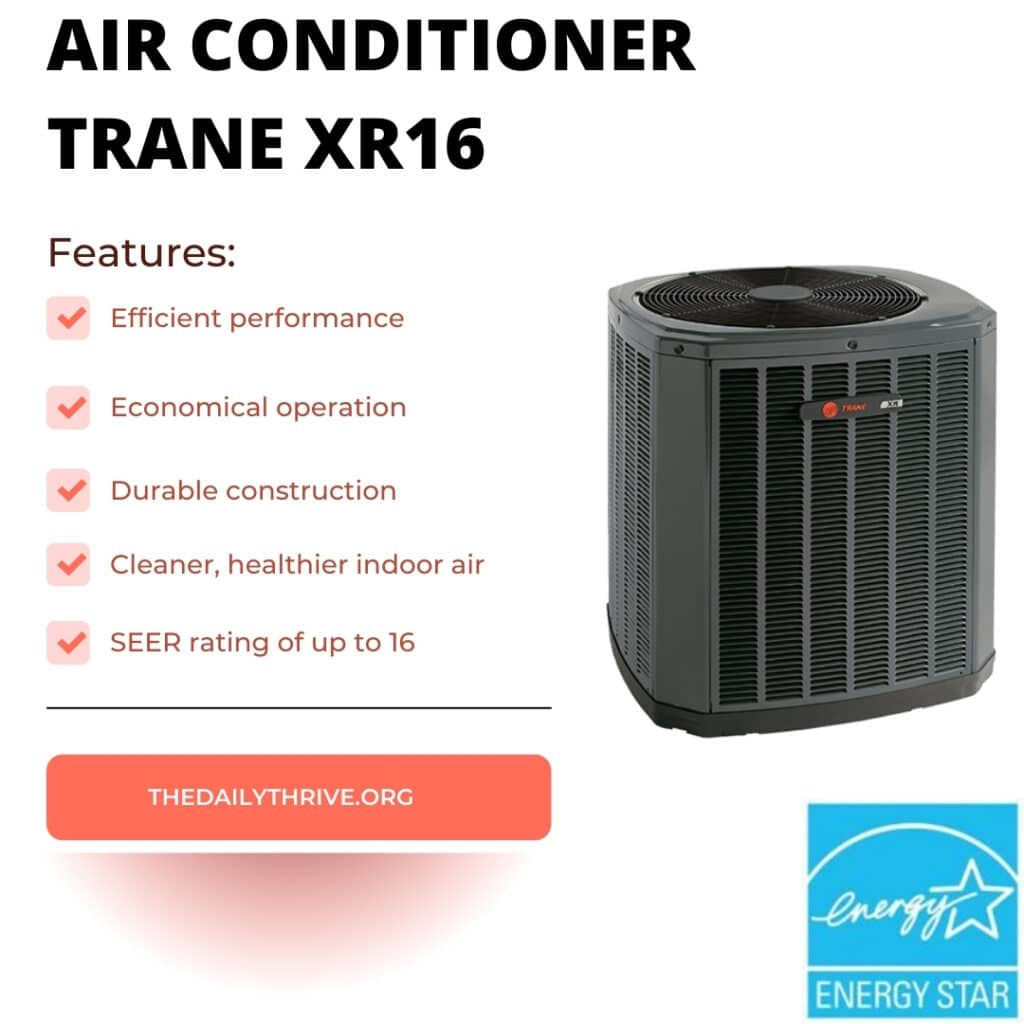 Factors that Determine the Trane XR16 Price
There are many factors when it comes to determining the Trane XR16 price. One of the factors that will impact the final cost of your system is the installation itself. This could cost as much as $1,000 or may be more.
Other factors that will impact the price of trane AC unit is:
Where you live affects your efficiency
Region and climate matter when choosing the best system for your home. According to DOE efficiency standards, the same size home located in the southern of the United States will require a larger capacity AC system than a comparable home in the northern of the United States.
Existing Ductwork In Your Home
When you replace your HVAC system, you might need to consider making ductwork improvements as well. The new ductwork system will directly impact the performance and operation of your new Trane air conditioner. New ductwork installation can cost around $3,000-$10,000 depending on the size of you home.
Project Difficulty
Additional installation costs will arise when the project is tough. If you have a complicated space in your home, technician will need custom parts or additional insulation. This tends to increase the cost.
Extra Features
Added more features mean added more comfort and these are worth the extra expense.
Trane XR16 Price
Because so many factors may affect the price of a Trane XR16 air conditioner, having a right price for your home isn't always accurate. A Trane XR16 air conditioner is sell for a price range of $4,000 to $6,400. Check out the average Trane central air conditioner prices below. The estimations costs are based on 3 ton AC units.
| MODEL | INSTALLED COST | EFFICIENCY RATING |
| --- | --- | --- |
| Trane XR14 | $3,400-5,400 | 16 SEER |
| Trane XR16 | $4,000-6,400 | 17 SEER |
| Trane XR17 | $4,800-7,600 | 18 SEER |
Why Choose Trane?
Trane makes dependable and high-quality air conditioners that are built to last. Every model in their product line except one is ENERGY STAR certified, so it's easy to find a high-efficiency cooling system that will reduce your utility bills. Trane also has a number of cutting-edge features and patented technologies that are designed to improve performance and increase durability.
A Trane air conditioner will typically come with a higher price tag than most other brands. But, it will also come with a high efficiency rating, a long lifespan, and some great features. Their units are designed to ensure your cooling system operates at peak performance and always keeps your home at the ideal temperature.
Trane XR16 is the low-tier series in the Trane air conditioner lines. Its includes air conditioners with single-stage and two-stage compressors. The XR16 models have SEER ratings between 14.5 and 18, and most have ENERGY STAR certification.
Like other Trane products, XR16 are designed for durability and efficiency. Its have corrosion-resistant components to withstand the elements and also equipped with Climatuff compressors. The unit is built with high-quality materials so you get the longest life possible from your air conditioner.
Trane air conditioner prices are higher than most, the benefit is in the level of comfort you'll get all year for many seasons to come. You will get a high-quality air conditioner ideal for you who plan to live in their home long-term. Get estimates from several Trane dealers in your area for the best prices.