As an HVAC technician, I often come across homeowners curious about the model number of their American Standard air conditioning or heating system. Model numbers are important because they help us identify the specific unit and its components, which can be essential for troubleshooting, repairs, and replacements.
Model numbers are unique digits and letters used to identify a specific product within a manufacturer's product line. The HVAC industry uses model numbers to identify heating and cooling equipment such as air conditioners, heat pumps, and furnaces. Understanding model numbers is crucial for homeowners because it provides valuable information about the equipment installed in their homes.
The importance of understanding American Standard Model Numbers cannot be overstated. As a homeowner, having this knowledge can help you make informed decisions about your heating and cooling equipment, especially when replacing or upgrading your existing equipment. By understanding your AC size, efficiency, and other important features, you can ensure that you are making the right choice for your home and family.
How do I find the model number?
The location of the model number on your American Standard HVAC system will depend on the type of unit you have. The model number is usually on the outdoor unit for air conditioning systems. For heating systems, the model number is usually located on the inside of the furnace or air handler. If you're having trouble finding the model number, consult your owner's manual or contact a licensed HVAC technician for assistance.
American Standard AC and Heat Pump
The model and serial number are located on the top right of the outdoor unit.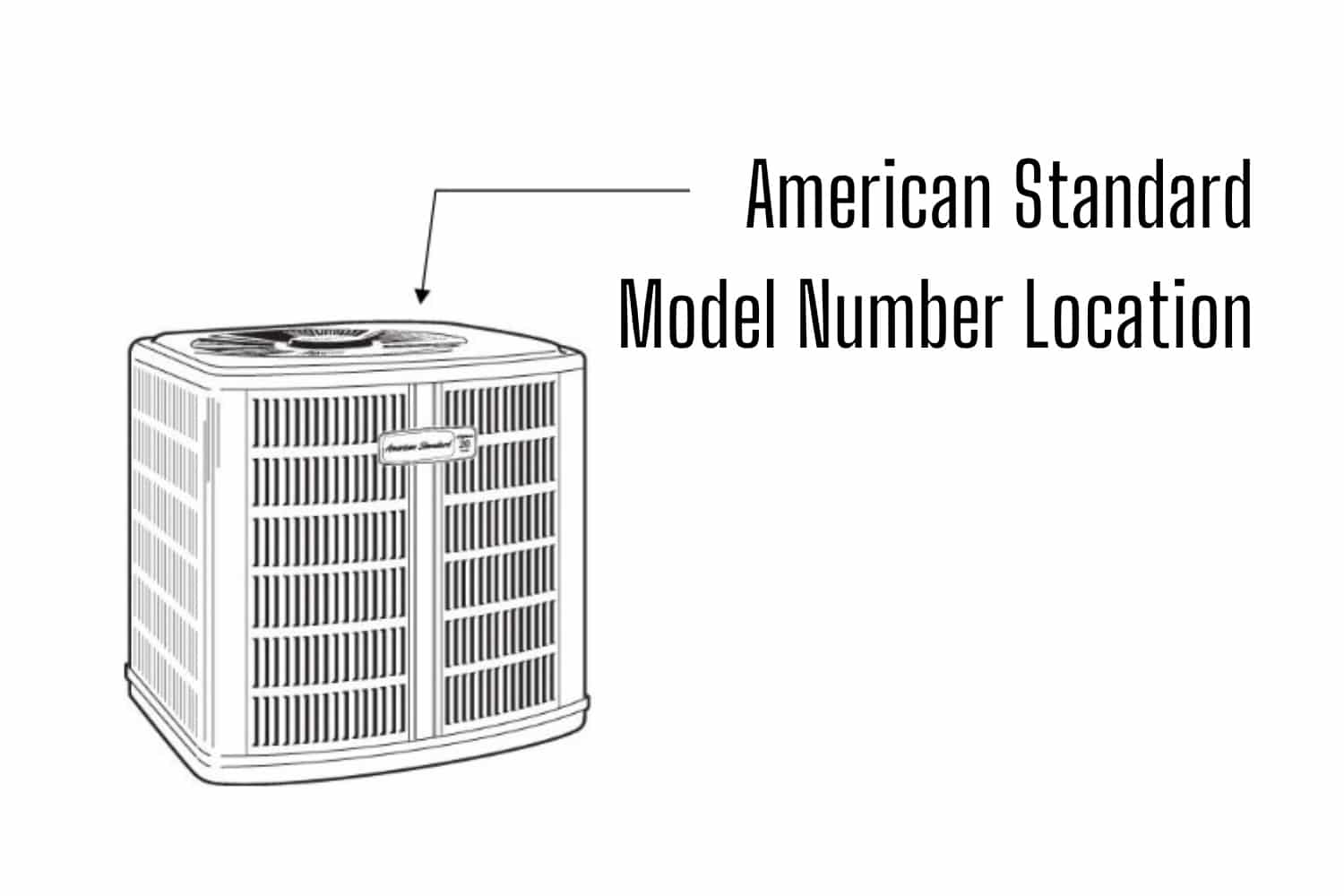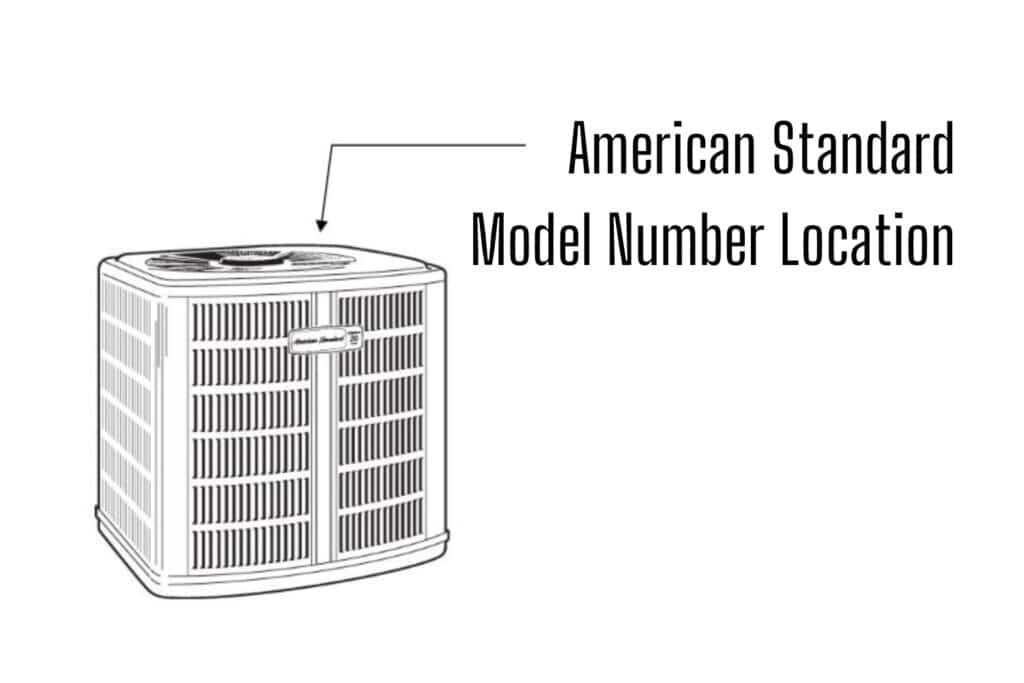 American Standard Furnace
The model and serial number are on the indoor unit's right or left side.
Look for a label or data tag on the side or back of the equipment. This label contains important information about your equipment, including the model number, serial number, and other identifying information. Once you have located the model number, you can use it to determine what each digit represents.
How do you read an American Standard model number?
Now, let's look at what each digit in the American Standard model number represents.
The first digit usually represents the unit type, such as "4" for air conditioning systems or "8" for heating systems. The second digit represents the SEER rating for air conditioning systems or the AFUE rating for heating systems. The third and fourth digits represent the unit's nominal capacity in BTUs per hour. The fifth digit represents the voltage and phase of the unit. The sixth digit represents the model revision, while the seventh and eighth digits are unique to each unit and indicate the sequence number of the unit.
Other digits may also represent additional information, such as the voltage, fuel source, and other specific equipment features. By understanding these digits, you can make more informed decisions about your heating and cooling equipment and ensure that it meets your needs.
How many tons is my American Standard air conditioner or heat pump?
Heating and cooling capacities are measured in British Thermal Units (BTUs). A ton of air conditioning equals 12,000 BTUs, so simply divide the BTUs by 12,000 to find the tonnage of your HVAC system.
To find the tonnage of the America Standard air conditioner or heat pump, look for two digits that can be divided by 12. If you see one of these numbers, it's probably the unit's BTUs:
018 = 1.5 tons
024 = 2 tons
030 – 2.5 tons
036 = 3 tons
042 = 3.5 tons
048 = 4 tons
060 = 5 tons
Choosing the right size HVAC unit for your home is crucial to ensuring that your heating and cooling system works efficiently and effectively. An HVAC unit that is too small will struggle to keep up with demand, leading to inadequate heating or cooling. At the same time, a too-large unit will consume excess energy, resulting in unnecessary costs and wear and tear.
Understanding how to decode an American Standard Model Number is crucial for homeowners who want to make informed decisions about their heating and cooling equipment. If you have any questions or concerns about your equipment or its model number, don't hesitate to contact a professional HVAC technician for assistance.