When it comes to high-efficiency heat pumps, Trane XL20i is the best choice available. It has a rating of up to 19.00 SEER and 9.0 HSPF. Trane invents this unit through many years of research and development and hopes nothing can compare with this device. Read on to know the detailed Trane XL20i Heat Pump review below.
The XL20i features two-stage cooling and heating and has a multi-speed motor that changes speeds to maximize comfort. Let's take a look at the top features of XL20i offers.
Trane XL20i Heat Pump Features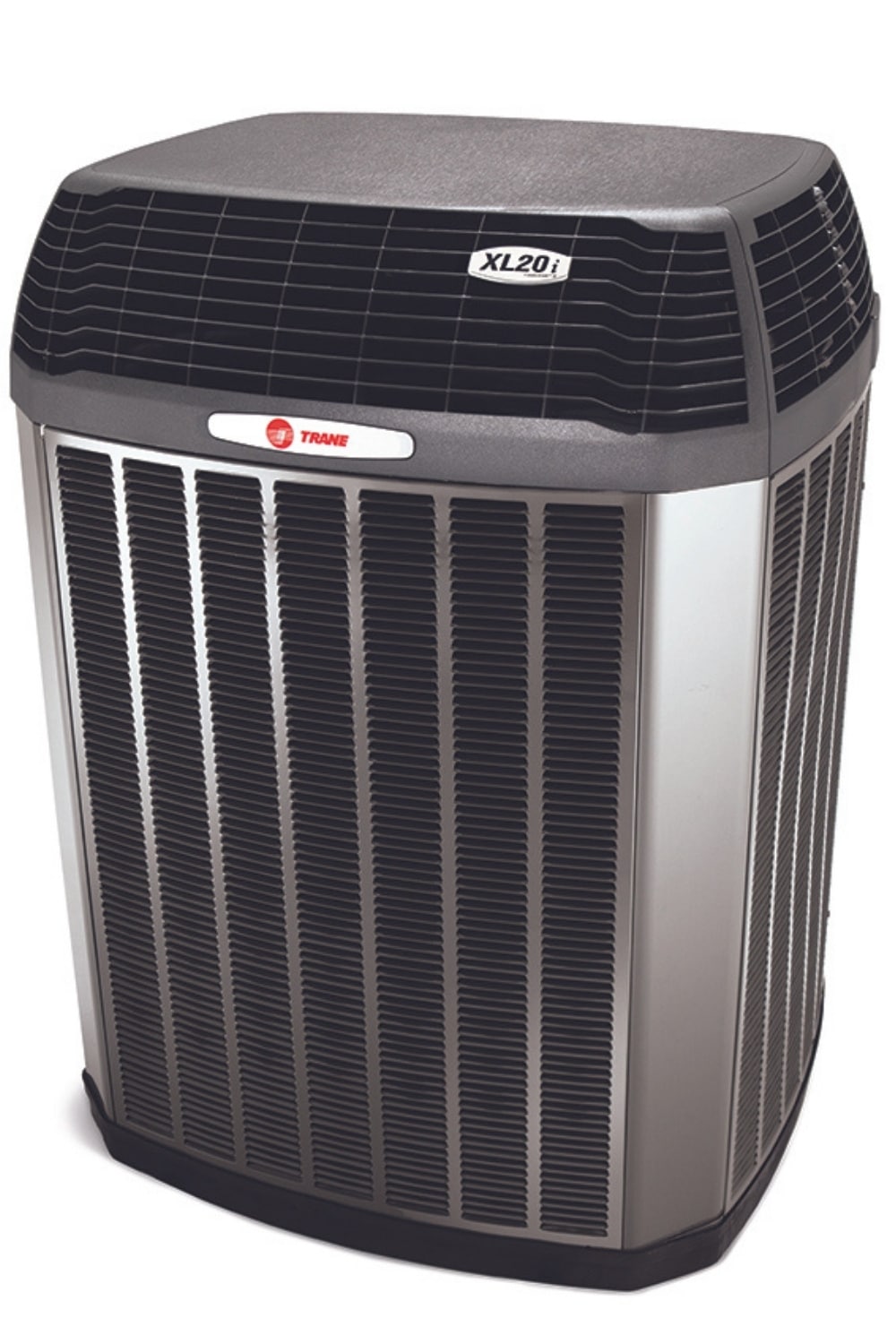 The XL20i is among the industry's most efficient heat pumps available, with a rating up to 19.00 SEER and HSPF up to 9.0. The XL20i has two compressors: one for milder weather and a second larger compressor for those extremely hot days. It's like having two units in one.
ComfortLink II Communicating Capability
ComfortLink II Communicating Capability ComfortLink II communicating technology (available when matched with communicating indoor units) connects all of your key components, so your system automatically charges, configures, and calibrates for optimal performance and efficiency through the lifetime of your products.
When matched with a variable-speed indoor unit from Trane, the XL20i has another special feature called Comfort-R™. It's a technology for enhancing airflow that gives you superb humidity control in cooling. This is accomplished by running the fan at a slower speed during start-up. Comfort-R™ also provides warmer air during heating start-up. These managed cycles reduce temperature variances for optimum home comfort.
Other features like a Multi-stage fan motor adjust speed to quietly provide maximum comfort. And the materials for all components are tested again and again for long-lasting performance and durability. There is also Trane CleanEffects™ to your system for advanced air filtration that removes more dust, pollen, and other irritants from conditioned air for a cleaner, healthier, more comfortable home.
Product Specifications
Every Trane Heat Pump is packed with high-quality components. Each helps ensure that, time after time, your unit will provide total comfort your family can rely on. The XL20i includes:
ComfortLink™ II communicating capability
Charge Assist™ for enhanced performance and efficiency
Dual Climatuff® compressors
Full-side louvered panels
WeatherGuard™ top protects components
Baked-on powder paint
Weather-resistant WeatherGuard™ fasteners
Two-row Spine Fin™ coil
DuraTuff™ rustproof base pan
Two-stage cooling and heating
Multi-stage fan
Low-resistance airflow
Sound insulator on compressors
Trane XL20i Heat Pump Price and Warranty
Trane XL20i heat pump price is around $7500-$13000. The prices vary according to where you live, dealers, additional accessories, and size.
Hiring a qualified contractor for getting a reasonable Trane heat pump price is very important. Click here to get a FREE Trane heat pump price estimate according to your address and your own situation.
Warranty
If you register on Trane's official website properly 60 days after your purchase, Trane will offer you maximum warranty coverage. The warranty for the Trane XL20i is comprised of the following:
12-year limited warranty on the compressor
10-year limited warranty on the outdoor coil
10-year limited warranty on internal functioning parts
Optional extended warranties that can pay for labor and other costs not covered by the manufacturer's limited warranty are available.
Final Thought
The Trane XL20i heat pump is a discontinued product. The replacement model is Trane XV20i, one of the industry's most efficient systems, with ratings up to 20 SEER and 10 HSPF. If you are looking for the best heat pump, you consider this on.