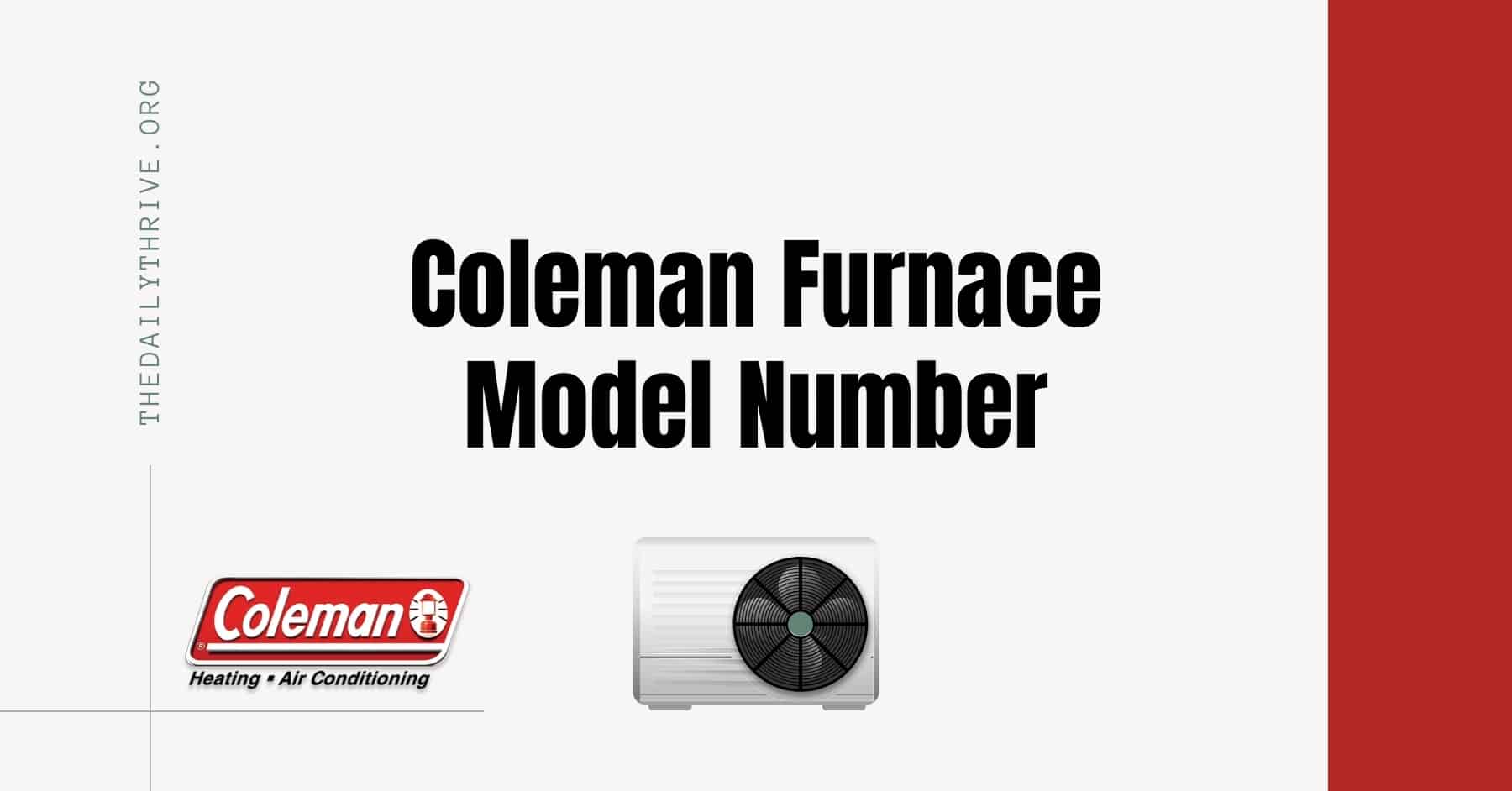 Coleman furnace model numbers can give you important information about the series, size (tonnage), rating and more. Knowing how to read your furnace model number can help when determining the correct replacement part you need. Deciphering the model number also helps increase your ability to repair and diagnose your Coleman furnace.
Each individual Coleman furnace has its own unique model number that's located on the data plate of the unit. It is important for you to locate the complete model number from you furnace when looking for a replacement parts. This will provide that you get the precise part that you need to ensure that your HVAC system is running well.
Where to find Coleman Furnace Model Number?
Coleman manuals books which come with your furnace won't provide the complete model number. You can find the Coleman furnace model number on the furnace that usually located outside the house. It would be sticker on the front or side of the furnace. You can access it by remove the lower panel from the front of the furnace.
Coleman Furnace Model Number Breakdown
Coleman model number breaks down in the following way:
The first 4 letters is the Coleman furnace model
The numbers in the middle indicate the BTU's in thousands
The last 3 or 4 letters is the series
If the Coleman furnace model number contains mostly numbers (like #9435C901) , the first four numbers are the model and the last three are the series. This style of model number in most cases found on old Coleman units.
Eventually, accessibility on how to decode furnace model number is raising. Often, you can just enter the equipment model number into the Coleman's website.
Coleman Furnace Size (Tonnage)
This example below is how to identify the Coleman furnace size.
#9435C901
The Coleman furnace model number above, its a 1981, 3 ton 12 seer furnace.
The 1st two digits number represent the series of Coleman furnace.
The 35 is a 35KBTU or 35,000 BTUH. BTU (British Thermal Unit) rating of the furnace in thousands.
Model Number Example
And the list below is a common Coleman furnace models:
#DGAT056BDF
#DGAT070BDF
#DGAT075BDF
#DGAT090BDF
#DLAS056BDF
#DLAS070BDF
#DLAS075BDF
#DLAS090BDF
Coleman furnace model numbers have varied over the years but their general breakdown rules is consistent. If you are unsure how to decode your model number or do not know where to located it, don't hesitate to contact the HVAC professionals. They will help you get the information you need and make sure you get the perfect part for your furnace system.