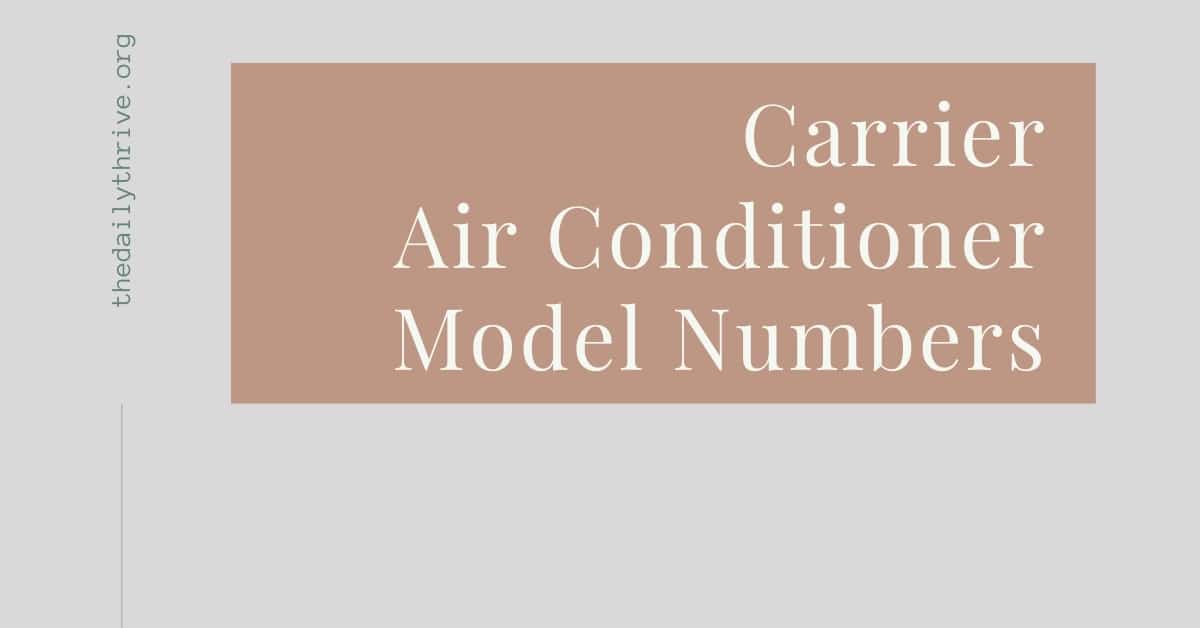 This is the series of carrier air conditioner model numbers (where to find, type and how to decode). We've also have a carrier product literature, brochures, manuals, and more documents available.
Each carrier air conditioner is identified by a series of a numbers and/or letters that are designed to easily identifies the characteristic of the units. The one that is interested in are the carrier model number nomenclature. From these multiple-character numbers we can determine the size or tonnage of the system.
Carrier Model Number Location
The carrier air conditioner model number is generally found slightly on the back of your unit. The model number listed on a silver series rating-plate located above the service valve connections. It'll look something like the image below: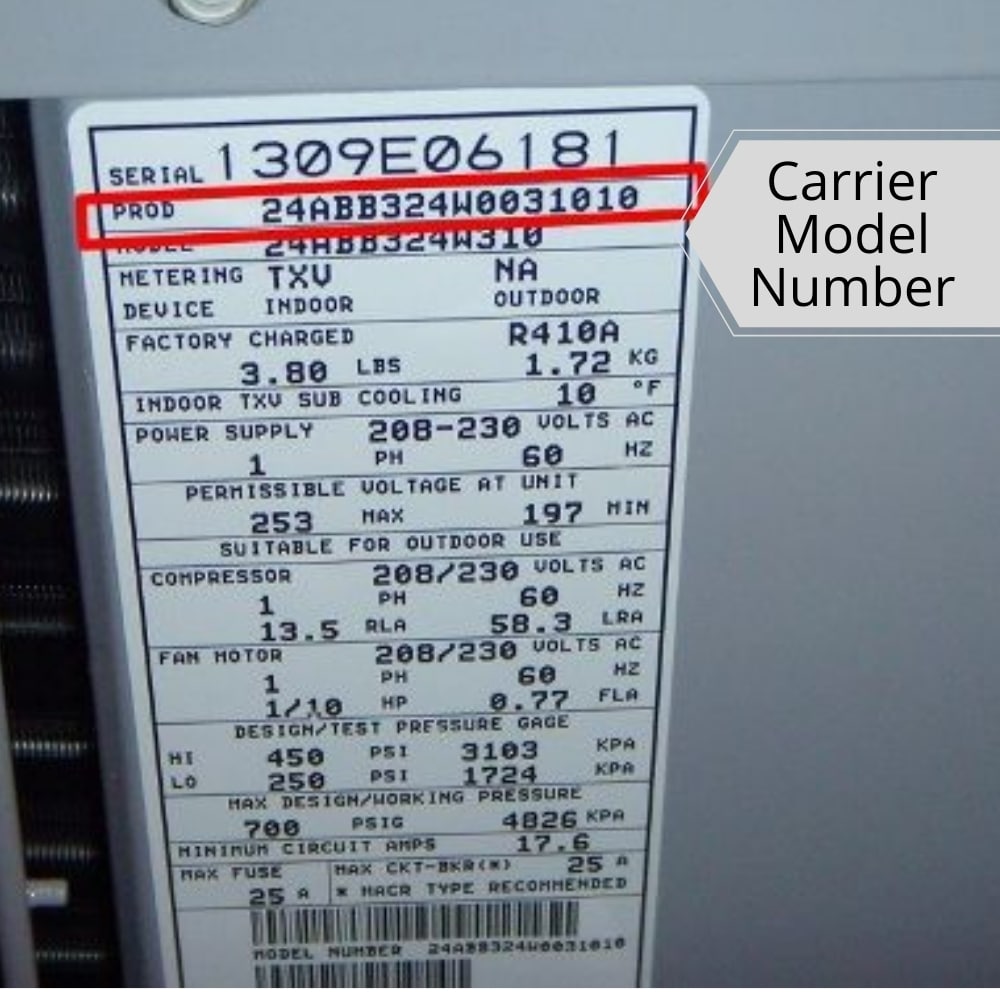 Just like any other air conditioner manufacturer, Carrier made their model and serial number easy to find.
How to Decode Carrier Model Number
When it comes to Carrier model number breakdown, you must be very careful. Carrier has many common style of model and/or serial number. Take a look at our example below:
24ACA336xxx
24ABB330A00300
38TH030310
38HKS014-121
The main purpose of the Carrier model number lookup is to know the size or tonnage of the air conditioner systems. Tonnage is a measure of BTU's in 12,000 BTU increments. A ton of air conditioning equals 12,000 BTU. Residential air conditioners usually range from 1.5 to 5 tons (or, 18,000 – 60,000 BTUh).
Here's a rundown of the range you will encounter: 18 = 1.5 tons, 24 = 2 tons, 30 – 2.5 tons, 36 = 3 tons, 42 = 3.5 tons, 48 = 4 tons, and 60 = 5 tons. These are all reflected in the model numbers.
Model Number #38HKS014-121
38 = Air Cooled Condensing Unit
HKS = Model
014 = Nominal Size (in this case 14000 Btuh)
1 = Voltage Code
21 = Manufacturing codes
Model Number #38EZA048310 is a Carrier 48,000 BTU or 4 ton system
Those are some examples of Carrier model number nomenclature and how to read or decode it.
Carrier is one the most recognized brand in air conditioning and one of the largest manufacturers of residential and commercial HVAC system equipment. With a proven history of success and innovation in the HVAC industry, Carrier is a premium brand that offers many high-efficiency air conditioners. They also offer in many range of size and tonnage.
You can also find all information associated to Carrier model and serial number through their website. Simply enter the 4 to 6 digits of your air conditioner model number, and they will give you a list of links to all the documents associated with it.
Still unable to find or to decode Carrier air conditioner model numbers? Just drop your comment below and we will be happy to help you.